The Big Bang Theory Pays Tribute to Leonard Nimoy The Big Bang Theory pays tribute to Leonard Nimoy
Chuck Lorre's vanity card at the end of tonight's episode flashed an image of Nimoy, who loomed large over the CBS series, with the words: "The impact you had on our show and our lives is everlasting."
Why bragging about binge-watching House of Cards is "tacky"
James Wolcott comes down against "binge-bragging": "I'm not saying that binge-watching should be a source of shame (though a blush of sheepishness might be in order), but bragging about it in on Twitter or Facebook or at the next interface you have with fellow earth-mates violates the samurai code by which some of us live. It's like expecting congratulations or an amiable nod of confirmation after someone announces they just ate an entire 18-piece bucket of KFC without slipping into a complete coma; tacky. Gluttony is gluttony, and binging on a bulkload of even a quality series is kinesiologically no different from being hypnotized by porn videos into a zombie torpor, although the former may produce bendier brain waves."
True Blood's Rutina Wesley to play a lesbian cop on ABC's Broad Squad
She'll play one of four women to graduate from Boston's Police Academy in 1978.
Shonda Rhimes "did a dance" over Empire's latest ratings
"The #Empire numbers!?" she tweeted "Gotta be honest – did a dance when I saw them. We r not a trend, our consumer dollars matter. Maybe movies will learn?" PLUS: Producer Brian Grazer is shocked by the numbers, a guide to all the fake hip-hop artists from this week's episode, and Conquer hits No. 4 on iTunes.
The Last Man on Earth will address the incest issue "very directly"
"That issue is explicitly addressed," says producer Chris Miller. Adds producer Phil Miller: "That issue is very, very explicitly addressed. And uncomfortably. And, um, I hope you enjoy it."
Report: Les Moonves and Julie Chen paid $2M for naming rights for USC's media center
The power couple gave a "generous gift" so that the school's media center could be called the "Julie Chen/Leslie Moonves and CBS Media Center."
A British hunk shouldn't be playing Fox's Rivers Cuomo-inspired character
Michael Cera or Justin Long would've been a better fit for Fox's Detour.
Steven Moffat confirms Jenna Coleman almost left Doctor Who
Coleman was twice written out, but she kept changing her mind about leaving.
Matthew Lillard to take on the John Ritter role on NBC's Problem Child
He'll play the dad whose 7-year-old son enjoys wreaking havoc.
Read the 9 rules of the Roadrunner and Wile E. Coyote
Chuck Jones' rules include No. 1: "The Road Runner cannot harm the coyote…except by going 'beep-beep.'"
NBC picks up U.S. Army sniper miniseries The Reaper
The six-hour miniseries is based on the autobiography of Nicholas Irving, "One Of The Deadliest Special Ops Snipers."
Chris O'Donnell gets a Hollywood Walk of Fame star
Co-star LL Cool J attended the NCIS: LA star's ceremony today.
Watch a preview of The Red Road Season 2
Jason Momoa's SundanceTV series returns April 2.
Starz's Blunt Talk books Elisabeth Shue and Jason Schwartzman
They'll appear as possible guests of Patrick Stewart's talk show character.
Judge Judy gives Jim Harbaugh a shout-out on Twitter
The former San Francisco 49ers head coach, who's now head football coach at Michigan, is a diehard Judge Judy fan. Harbaugh tweeted Judge Judy congratulating her on signing a three-year extension, prompting a response from Judge Judy herself.
ESPN's Michelle Beadle lands a Sharknado 3 role after Twitter campaign
Beadle had created the hashtag #CastBeadleInSharknado.
24 alum Leslie Hope joins Blue Bloods
In addition to playing an investigative reporter on the CBS series, Hope will reprise her role on FX's Tyrant.
Stop making small-talk about TV shows at dinner parties!
Why talking television is a total turnoff.
Former HLN star Jane Velez-Mitchell launching an online show
She'll have a new show up at JaneUnchained.com.
So You Think You Can Dance's Cat Deeley gets Simpson-ized
Check out her cameo from Sunday's episode. PLUS: A Kwik-E-Mart food truck is coming to SXSW.
Storage Wars star may quit over a demotion
Darrell Sheets' pay is being halved from $30,000 to $15,000 an episode, according to TMZ, and he's only slated to appear in four episodes of the upcoming season.
Modern Family welcoming back Benjamin Bratt and Andy Daly
Gloria's ex and Principal Brown will return in the same episode.
Workaholics star Adam DeVine was the victim of a burglary
DeVine's truck was stolen in the theft, as was an antique pistol.
American Crime is strikingly good, a challenging drama that reflects our cultural moment
The ABC miniseries from 12 Years a Slave Oscar winner John Ridley "is unique," says Hank Stuever, "in that the last people it seems to be concerned with are homicide detectives, judges, prosecutors and practically anyone wearing a badge or sitting behind a desk. Those people are indeed present and essential to the story 'American Crime' is setting out to tell in its thoughtful and emotionally complex 11 episodes, but this is mostly a show that is about real people caught up in a surreal process, none of whom emerges as the exclusive recipient of our sympathies — not even the parents of the victims." PLUS: It's a network drama in the cable mold that isn't stupefied, it aims too broadly that its characters feel like straw men, it doesn't fall into the usual traps of depicting racism, American Crime avoids being preachy like Crash, the characters feel like lived-in human beings, Ridley's directorial style is purposely, shockingly jarring, it's like nothing you've seen before on ABC, and how Trayvon Martin and Ferguson helped inspire American Crime.
USA's Dig feels like an artifact from the post-Lost era
The archaeological series feels like the slew of shows that tried to copy Lost's complicated mythology without the important element of having vivid characters you want to spend time with, as James Poniewozik notes: "Dig looks like something we've dug up before: another thriller that spends a lot of time pinning up multicolored string to a corkboard, but never gets around to spinning a good yarn." PLUS: Dig is fun to watch and makes no sense whatsoever, the revelations and shocks are too subdued, Dig offers a smart portrayal of religious fanaticism that has real-world resonance, it's a show that's hard to care about, and creator Gideon Raff on shooting in his hometown of Jerusalem.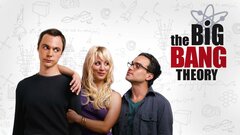 Powered by