'Sense8', Kevin Bacon in 'I Love Dick', Aziz Ansari's 'Master of None' and Maria Bamford's New Stand-Up New in May Streaming
Batman & Bill
Documentary
Movie Premiere
Saturday, May 6, Hulu
Author Marc Tyler Nobleman expands his non-fiction tome Bill the Boy Wonder: The Secret Co-Creator of Batman into a visual paean to comic book writer Bill Finger. According to Nobleman (and many others), Finger was the real intellectual force behind the superhero and his universe, rather than cocreator Bob Kane, who usually gets all the credit.
Sense8
Science Fiction
Season Premiere
Season 2, Friday, May 5, Netflix
Last season introduced us to the eight disparate "sensates" who became mentally connected—and able to see and talk to each other from anywhere in the world—after experiencing the same violent vision. This go-round, the crew (played by, Max Riemelt, Toby Onwumere, Doona Bae, Jamie Clayton, Miguel Ángel Silvestre, Tina Desai, Tuppence Middleton and Brian J. Smith) learn more about BPO, the sinister group out to kill their kind. But does knowledge equal protection?
Maria Bamford: Old Baby
Comedy
Stand-up Premiere
Tuesday, May 2, Netflix
The woman of 1,000 voices (she can do tons of impressions, and maybe she will in this special) takes her act to the streets—performing for crowds at park benches, bowling alleys and theaters across Los Angeles.
The Mars Generation
Documentary
Series premiere
Friday, May 5, Netflix
Follow the teen trainees at the U.S. Space & Rocket Center in Huntsville, Alabama, as they prepare to be the first humans to tweet from (and study on) the Red Planet.
Anne With an E
Drama
Series premiere
Friday, May 12, Netflix
Beloved coming-of-age novel Anne of Green Gables gets another worthy small-screen adaptation in this drama set on Prince Edward Island, Canada, during the late 19th century. Amybeth McNulty stars as the fierce Anne, who, after years of abuse in orphanages, finds a home with an aging sister and brother.
I Love Dick
Comedy
Series premiere
Friday, May 5, Amazon
A disheartened (and married) filmmaker (Kathryn Hahn) falls for an eccentric cowboy/artist (Kevin Bacon) in this adaptation of Chris Kraus's cult-classic book.
Handsome: A Netflix Mystery Movie
Comedy
Movie premiere
Friday, May 5, Netflix
Goldbergs star Jeff Garlin plays a great homicide detective with a less-than-stellar personal life in this Columbo send-up. Orange Is the New Black's Natasha Lyonne costars.
Master of None
Comedy
Season premiere
Season 2, Friday, May 12, Netflix
Ciao, Italia! Lovelorn Dev (Aziz Ansari) attempts a lifestyle Renaissance by following his passions to il Bel Paese.
Also Streaming
Amazon
Vikings, Season 4B, May 2
Hulu
Outsiders, Season 2, May 3
12 Monkeys, Season 2, Available now
Netflix
Queen of the South, Season 1, May 9
The Fosters, Season 4, May 11
Switched at Birth, Season 5, May 11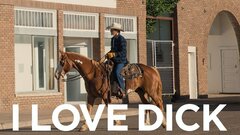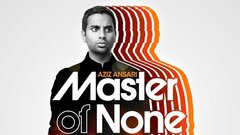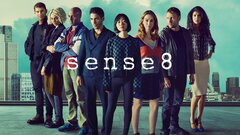 Sense8
where to stream