WWE Superstar Darren Young Takes Pride in Inspiring Others
When Darren Young suffered an arm injury at the start of 2017, it stopped him from competing in a WWE ring. However, the superstar remains active as an ambassador for the company while rehabbing.
During WrestleMania alone he participated in a series of outreach events including the Reading Challenge and Be a Star anti-bullying rallies. Young knows he is a public figure and strives to set a good example.
See Also
Zack Ryder talks WrestleMania Week and provides an update on his injury prognosis.
"Not only is being a WWE superstar body-slamming people and doing all that stuff in the ring, we are always giving back to communities," he said. "By giving back to the community we try to spread positive vibes. We spread the importance of reading. You learn about different cultures and vibe way better with your family and get a better education. It's very important."
The 33-year-old doesn't shy away from sharing his own personal story to help others. Young made headlines in 2013 by coming out as gay, and in recent years talks to youngsters about early battles with a speech impediment.
"At first I was ashamed to tell people I had a speech impediment, but now I use it as a learning experience to tell kids not to limit themselves," he said. "I tell them to follow your dreams and not let any disability hold you down. I'm living the dream as a WWE superstar and an advocate for hope."
A source of Young's optimism are the rallies and reading challenges. He finds joy in putting smiles on kids' faces.
"It means the most to me," he said. "It's not about any money or fame. It's about changing lives and motivating these kids for our future. They are the future. We need more leaders, and it all starts here."
In between appearances and the rehabilitation of his elbow, Young continues to watch the product. He is studying as he plans for a comeback.
"I'm always a fan. I was excited for WrestleMania in Orlando. It was pretty local for me being in Tampa," Young said. With the brand extension, it's incredible. There is more opportunity. It's more opportunity for the WWE superstars. Then there are the different changes that tend to happen after WrestleMania. You never know who is going where."
The competitor has also enjoyed watching the current crop of NXT. In his eyes the future is bright at WWE.
"The 'Perfect 10' [Tye Dillinger] has really impressed me," Young said. "I'm really proud of how far he has come and getting the opportunities that he has recently. I'm proud of all the superstars of NXT. The way I look at it is there is room for everyone at the finish line. I want everyone to succeed. There is no better feeling to see those coming up after me succeed."
See Also
'As long as I'm part of the WWE umbrella, I'm the happiest guy around,' Dillinger says.
Young says his brain is going a hundred miles an hour thinking of ways to make the biggest impact on the shows. That may or may not include his mentor and WWE Hall of Famer Bob Backlund.
"You never know," he said. "I might change my ways a bit. You never know. You never know where life will bring Mr. 'No Days Off' Darren Young….I did learn a lot from him. I earned to be intense and have that passion and love what you do and try to make a different in people's lives. We are these larger than life superheroes.
"To be able to make a difference is very important. He was doing it back in the '70s and '80s when many of the wrestlers weren't doing it. He was going to the hospitals and schools. He was talking to kids about the importance of reading and getting an education. That is why we vibe so well."
Another potential option could be a reunion with former Prime Time Players tag team partner Titus O'Neil.
"Titus and I both helped each other," he said. "We both had that motivation to inspire the young. Teaming with him was fantastic. We both had similar goals to inspire the world."
RELATED: Sign Up For TV Insider's WWE Newsletter
Young is focused on returning better than ever. After the surgery in February, it's important to let the tendons in the elbow heal. He hopes to be cleared by July.
"I think this summer I will cleared to come back and rough some people up," he said. "In the meantime, I am rehabbing and trying to enjoy the downtime. I'm a beach guy. I like to go to the beach and relax, go to the gym. I like to play with my nieces and nephews. I am enjoying my family right now. I like to hang out with them."
WWE Payback, Sunday, April 30, Pay-Per-View and WWE Network
WWE Monday Night Raw, Mondays, 8/7c, USA Network
WWE SmackDown Live, Tuesdays, 8/7c, USA Network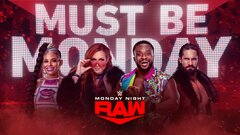 WWE Raw
where to stream
Powered by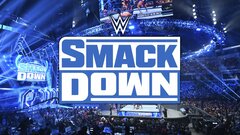 Powered by