Harvey Overload! A Complete List of All the Shows Featuring Steve Harvey This Summer
Who won't be out of work this summer if a writers' strike occurs? Steve Harvey, who boasts hosting gigs across multiple networks. Here's where you can find him over the next few months.
Celebrity Family Feud (ABC)
The game show returns June 11 for 10 episodes, with stars like Amy Schumer, George Lopez, Kelly Clarkson and even members of Harvey's own family trying to figure out the most popular answers on the board.
Steve Harvey's Funderdome (ABC)
And in this corner…a new reality competition, premiering June 11, that pits budding business owners against each other to win funding. Harvey serves as ringmaster; the crowd chooses who gets the cash prize.
Little Big Shots and Little Big Shots: Forever Young (NBC)
Little Big Shots (currently airing Season 2) will launch a spinoff for the AARP crowd, subtitled Forever Young, on June 21. With youngsters or seniors, Harvey's couch interviews are sure to steal the spotlight on this talent showcase.
Showtime at the Apollo (Fox)
Harvey will host the iconic music and comic showcase weekly during the 2017–2018 season. He emceed a two-hour special last year and hosted the original from 1993 to 2000.
Family Feud (syndicated)
Since 2010, Harvey has hosted more than 1,000 episodes of this classic nightly game show, which wraps its season May 24.
Steve Harvey (syndicated)
The chatfest covers everything from daily issues to viral sensations, recipes and celebrity guests.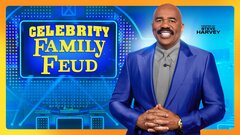 Powered by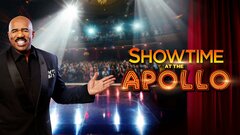 Powered by