Roush Review: 'American Gods' Aims for the Heavens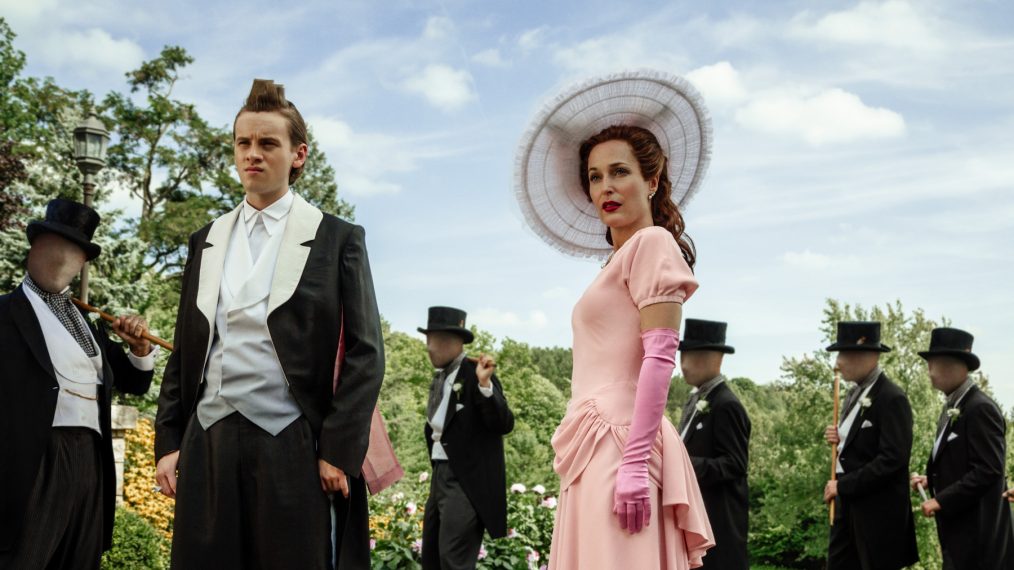 May the gods help you if you haven't read the book, American Gods. After screening four episodes of this visually spectacular but initially lumbering series adaptation of Neil Gaiman's acclaimed contemporary fantasy epic, I can't pretend to make sense yet of what I've seen—but I also know I couldn't take my eyes off it. Depending on your familiarity with the source material, you might want to watch with Wikipedia on a separate screen.
Garish, gory, hallucinatory and hypnotic, American Gods is the perfect canvas for executive producer Bryan Fuller to unload his cult-wizard's bag of tricks, a stylized palette of erotica, violence and fantastical whimsy that distinguished projects as wondrously different as Pushing Daisies and Hannibal. Collaborating with Michael Green (Blade Runner 2049), Fuller takes us on a dangerously picaresque road trip to reveal a mystical underworld of deities long ago introduced to America by immigrant cultures, now subsumed and marginalized by our modern technological self-obsessions. At least I think that's what's going on.
See Also
Plus, check out a new trailer for the highly anticipated Starz series.
"The only thing that scares me is being forgotten," says our tour guide, a sly and arrogant huckster who goes by the name Mr. Wednesday, and who hereafter will likely always be associated with the cagey charisma Ian McShane brings to any role. He plucks the newly widowed ex-con Shadow Moon (Ricky Whittle, a sullen cipher) from his funk to be his bodyguard, despite Shadow's contention that "I don't believe in anything I can't see."
Soon enough, he can't believe his eyes, as he is transported to weird worlds, assaulted by faceless goons in a cemetery and approached through a TV screen by a Media goddess (Gillian Anderson) who takes the familiar form of a sitcom icon. Shadow worries he's losing his mind, and he hasn't even met the sex goddess (Yetide Badaki as Bilquis) who consumes her partners whole.
The characters Shadow and Mr. Wednesday encounter along their journey provide a field day for seasoned scene stealers: Cloris Leachman as a vodka-swilling fortune-teller, Pablo Schreiber as a pugnacious leprechaun, Peter Stormare as a Slavic bully who wields a bloody hammer—and, yet to come, Kristin Chenoweth, who'll surely rise to the occasion as Easter. If my aching head doesn't explode first.
American Gods, Sundays, 9/8c, Starz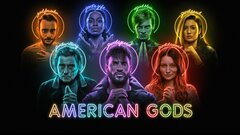 Powered by