The Scoop on 'NCIS', 'Supergirl', 'Empire', 'SVU' and Other May Season Finales
NCIS: Los Angeles
Drama, Sunday, May 14, 8/7c, CBS
You don't mess with a man's family. In the season ender, LL Cool J's Sam Hanna is out to teach terrorist Tahir Khaled (Anslem Richardson) that very lesson. What will the team do when Sam goes rogue to ensure that Khaled never targets his loved ones again?
NCIS
Drama, Tuesday, May 16, 8/7c, CBS
A Navy SEAL goes missing during an unsanctioned trip to Paraguay, and Gibbs (Mark Harmon, above), McGee (Sean Murray) and Torres (Wilmer Valderrama) travel to a remote area of the country to find him. But…they'll also have to deal with the region's violent rebels.
NCIS: New Orleans
Drama, Tuesday, May 16, 10/9c, CBS
The NCIS team reaches a crisis point with shady Mayor Hamilton (Steven Weber). Unable to trust anyone in the city, they call in a big gun: FBI Assistant Director Isler (Derek Webster). Will they be able to thwart the mayor's sinister scheme?
See Also
CBS has announced the upcoming nuptials of favorite characters from 'NCIS,' 'Scorpion' and 'Life in Pieces,' but will they all actually make it to the altar?
Blindspot
Drama, Wednesday, May 17, 8/7c, NBC
Surprises are in store for Weller (Sullivan Stapleton) as the FBI copes with a new tragedy. Meanwhile, the future remains uncertain for Jane (Jaimie Alexander).
Designated Survivor
Drama, Wednesday, May 17, 10/9c, NBC
Will the conspiracy behind the Capitol bombing finally be exposed? And with the intrigue that's been hanging over his first few months in the Oval Office out of the way, what kind of leader will President Kirkman (Kiefer Sutherland) ultimately become?
Supergirl
Sci-fi, Monday, May 22, 8/7c, The CW
Two major figures in Kara's (Melissa Benoist) life return: her former boss Cat Grant (Calista Flockhart) and cousin Clark, aka Superman (Tyler Hoechlin). Wonder what the Man of Steel will make of Supergirl's yellow-sun-hot romance with the heir to Krypton's sworn enemy, Mon-El (Chris Wood)?
Empire
Drama, Wednesday, May 24, 9/8c, Fox
Jamal's (Jussie Smollett) rehab buddy Tory Ash (Rumer Willis) has sure sparked some conflict between his parents, Cookie (Taraji P. Henson) and Lucious (Terrence Howard), but they haven't seen anything yet: Willis's real-life mama, Demi Moore, guest stars as a nurse who goes way back with the Lyons.
See Also
Will Cookie be ready to answer Angelo's important question? We find out her answer and the history of Lucious and Giuliana.
Law & Order: Special Victims Unit
Drama, Wednesday, May 24, 9/8c, NBC
In a special two-parter, Peter Gallagher returns and The Night Of's Poorna Jagannathan guest stars as a woman who may have witnessed a crime.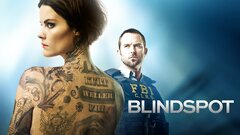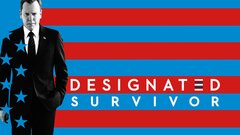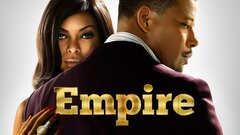 Empire
where to stream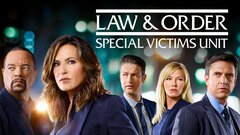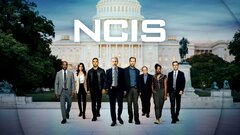 NCIS
where to stream