Supergirl Casts 1984 Movie Supergirl Helen Slater and Former Superman Dean Cain Supergirl casts 1984 movie Supergirl Helen Slater and former Superman Dean Cain
They've been cast in "top-secret" guest-starring roles in the CBS pilot.
Leonard Nimoy was apparently saying goodbye on Twitter for months
Among the Star Trek star's sentimental final tweets is a poem he shared on Sunday, titled "You and I have Learned." Most importantly perhaps, Nimoy tweeted on Jan. 10: "Don't smoke. I did. Wish I never had. LLAP" PLUS: Zachary Quinto tweets "my heart is broken," George Takei says "Today, the world lost a great man," William Shatner tweeted, "I loved him like a brother," and read more celebrity tributes.
E! may give Kendall and Kylie Jenner their own spinoff
A spinoff of the two Jenner teens is still on the drawing board. PLUS: Kardashians to receive $80 million for their 3-year E! deal, according to TMZ.
Christopher Plummer: "I didn't want to" attend Oscars' tribute to The Sound of Music
"I couldn't be there for personal reasons, and secondly I didn't want to," the 85-year-old actor tells People. "It was really a tribute to Julie (Andrews). It's her movie. It's a terrible phrase we have in England but if I had appeared there I would have looked like a spare prick at a wedding. That's the most perfect description of how I would have looked."
Ozzy Osbourne sends a Twitter threat to Access Hollywood's Billy Bush
"Stop acting like a b*tch," Ozzy wrote in a tweet directed at Bush. "Act like a man. Lay off Kelly or we'll be going to hospital to get my foot out of your ass. God Bless."
Game of Thrones posts 2 more Season 5 previews
One featuring Brienne, the other with Jon Snow.
OWN orders more episodes of all Tyler Perry shows
The Haves And The Have Nots, If Loving You Is Wrong, Love Thy Neighbor and For Better Or Worse have all received episode orders in the 20s.
iZombie puts a brain on an ice cream cone
"Brain Appétit," reads the creepy poster for the CW zombie drama.
MTV renews The Challenge and Are You The One?, orders Greatest Party Story Ever and Girl Code Live
MTV has also given the green light to Girl Code late-night talk show, Girl Code Live. Meanwhile, Greatest Party Story Ever will use animation to tell of "epic personal experiences."
60 Minutes correspondent Lara Logan hospitalized
Logan, 43, is being treated for internal bleeding, according to Page Six.
CBS' Zoo adds Geoff Stults
The Enlisted alum will play an FBI agent on the CBS summer series.
Darren Criss becomes the 1st Glee cast member to write original songs for the series
Criss' contributions include one of the final songs Lea Michele sings on Glee.
Will Forte gave a toast at Seth Meyers' wedding as his racist SNL character
Forte, in character, made fun of Meyers' "hook nose." PLUS: Forte mulled doing a show with MacGruber co-star Val Kilmer.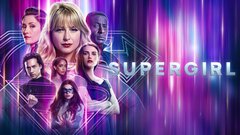 Powered by