What's On: The Fallout From Last Week's U-turn Breeds Disharmony as Teams Race From Zanzibar to Norway in Back-to-Back Episodes of 'The Amazing Race'
The Amazing Race (9/8c, CBS): Bad feelings are an inevitable byproduct any time a U-turn is played in this competition. In back-to-back episodes, fallout from last week's strategic move creates karmic disharmony in Tanzania. Things heat up even further when the race moves to Norway and the teams participate in a Roadblock that entails building a 13-story bonfire.
Scandal (9/8c, ABC): There must be a reason this week's new episode is being preceded (at 8/7c) by a replay of "The Trail" from way back in Season 1. A promo promising "There Will Be Blood" in the original episode reminds us that blood most definitely was spilled in the earlier hour, when former VP Sally Langston's chief of staff Billy Chambers stabbed a reporter in the neck at the height of the Amanda Tanner scandal. All ABC is saying is that with the Electoral Vote approaching that will decide whether an acquitted Cyrus (Jeff Perry) or an impatient Mellie (Bellamy Young) will take over the Oval Office, "the fight for power claims another victim." Can we maybe walk it back to the alt-world from last week's 100th episode?
Soundtracks: Songs That Defined History (10/9c, CNN): Dwayne Johnson is among the producers of an intriguing eight-part docu-series that looks back at the intersection of music and history at pivotal moments that defined an era. The opener promises a soulful account of the music that kept hope alive following Martin Luther King's assassination in 1968.
Inside Thursday TV: NBC's The Blacklist returns with back-to-back episodes (9/8c) in which Red (James Spader) and the team finally close in on their target, Dembe (Hisham Tawfiq), and then Red is beset by an enemy from his past. … Science Channel explores Mysteries of the Abandoned (10/9c) in a new series that revisits one-time engineering marvels that have seen better days. The premiere takes us to California and the Goat Canyon Trestle railway, which featured the world's biggest wooden trestle bridge, and to an anti-ballistic missile radar site in Ukraine that sits within the Chernobyl Exclusion Zone.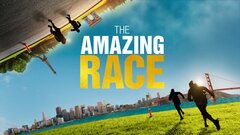 Powered by