The Walking Dead Postmortem: Danai Gurira Talks Alexandria and Michonne's New Job
Spoiler Alert: Stop reading if you have not yet watched Sunday's episode of The Walking Dead!
A new day has dawned on AMC's The Walking Dead. After stepping through the gates of Alexandria, Rick (Andrew Lincoln) and his road-weary warriors received a warm welcome from leader Deanna Monroe (Tovah Feldshuh) and her community. But can these outsiders be fully trusted? Even with the promise of soft beds and warm showers, Rick's group of survivors struggled to integrate with their new neighbors and refused to let their guard down completely. We spoke to Danai Gurira (who plays Michonne) about their unfamiliar surroundings, Michonne's relationship with Rick, and how the cast adjusted to their change of scenery.
Congratulations! The group finally made it to Alexandria! What's going through Michonne's mind when they arrive?
It does look like a promising place. They have rules, and she understands that they would. What place wouldn't? She is cautious and aware, but there are also some unsettling components, like giving up our weapons. So there's caution, but there's hope.
Last week, Michonne stood up to Rick and fought to make the trip to Alexandria. Does she, more than anybody, need this to work out?
She's trying to get the group to a safe haven and to not keep going into darker places. They've been on the defensive and she's been trying to keep the group intact. Her people were starting to go down a path that she'd been down, but she is not going to let the people she loves go that way.
Even though they're presented with new homes and beds, everybody stays close together in one room. Michonne and Rick both have trouble sleeping through the night. Are they struggling with a form of PTSD?
Absolutely. There's no way she's just going to start knitting and making jam. She's going to keep that awareness open and always think about the worst-case scenario. It's still cautious hope.
How is Michonne presenting herself to the people of Alexandria?
Michonne is not interested in playing with people. She's going to be very straightforward and genuine and hope that people are the same. She knows how to pull out that weapon, but she hopes she never needs to, at least within these walls. She is looking for a place where she can live, not start shenanigans or start playing mind games with people.
Why do you think it takes so long for Michonne to be assigned a job?
Deanna can see that there's something very specific about Rick, Michonne, and Daryl (Norman Reedus), but they're not the easiest people to place. She can tell that these are people who have certain qualities that could really help regulate her environment, but she is figuring it out.
Do you think Michonne's co-constable job with Rick is a good fit for her?
It's a great fit because that allows her to be as cautious and aware of that environment as she needs to be. If she needs to stick her nose into something and figure out what the deal is, she has full authority to do it. And she can protect her own people. They are collaborating with their new hosts, but at the same time, they have a degree of authority that allows them to oversee this new place. It makes perfect sense.
How would you describe the bond Michonne and Rick currently share?
They are deeply intimate friends. There's a great, palpable intimacy there that isn't dependent on a romantic connection.
But she does do a double take when she sees him clean-shaven!
[Laughs] Well, he's a handsome man!
Most everyone takes advantage of the shower and personal hygiene amenities. Are the actors on this show happy to be dirt-free for the first time in a long time?
Everybody had different responses. Some folks said, "I don't like this, I want to be out in the dirt. Why are we in clean houses?" But some of us said, "Oh, this is lovely. I can sit on the couch between takes. I don't have to smack away any ticks. This is amazing!" I'm not going to tell you where I fell, but you can probably guess. It was weird. When you've gone five seasons in a certain environment and then all of a sudden you're in these pristine homes, it was very interesting. It's just such a different dynamic.
Rick admits the group can take Alexandria if necessary. Will we ever reach that point?
We'll see where that leads to and how that's responded to by others in the group. It's just a question of caution, and everybody thinks caution is important. But is he going to need to do that or not? That's the next question.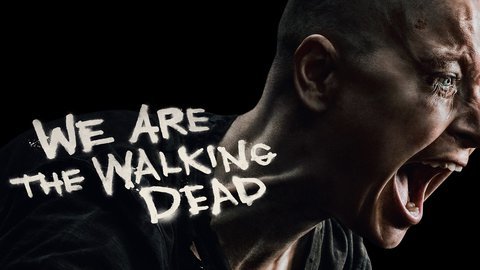 Powered by