'The Bold and the Beautiful': Sally Spectra Gets Her Day in Court Before 'Judge' Richard Karn
She got busted for stealing dress designs from the renowned House of Forrester, and now The Bold and the Beautiful's Sally Spectra (Courtney Hope) is in major hot water with the law.
In episodes airing May 5th and 8th on the CBS soap, the knock-off queen will go before Judge Jon Oplinger—played by guest star Richard Karn of Home Improvement fame—who will decide if Sally should stand trial for her ballsy thievery. Seems like a no-brainer, right? Not according to Karn.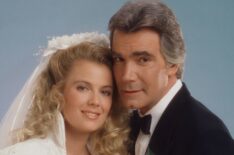 See Also
John McCook and Katherine Kelly Lang are the only original castmembers of the long-running CBS soap opera.
"People have copied other people throughout the history of commerce," notes Karn. "Samsung copied Sony when Sony was top dog. Now Samsung is top dog. It's a free market. All is fair in love and war. But there is also such a thing as industrial espionage. Even though Sally does confess to the crime, and her ex-boyfriend Thomas Forrester [Pierson Fodé] will step in to try to make things right, this is still a punishable crime—perhaps with as much as fifteen years in prison, but probably five. Or maybe three with good behavior."
Yeah, but this being a randy soap opera, we just have to ask: Is Judge Oplinger really on the up-and-up? For all we know, he's secretly schtupping Shirley (Patrika Darbo), Sally's super-conniving grandma who's trying to work a deal. (Hey, we wouldn't put it past her!)
See Also
Prepare for gang warfare! CBS's The Bold and the Beautiful has revived one of its most popular families from the 1980s and '90s—the hilarious and underhanded Spectra clan—and that means trouble f...
"There is nothing nefarious about Judge Oplinger," Karn insists, "though the writers might go a different way down the line. You never know. Anything's possible. But, right now, he's by-the-book and just wants to make the best deal possible for both sides. He's the Neil Gorsuch of the Los Angeles court system." And you can read into that whatever you like.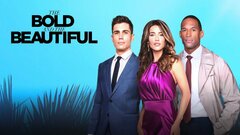 Powered by