Patrika Darbo Is 'Reflecting America' in Her New Diva Role on 'The Bold and the Beautiful'
Prepare for gang warfare! CBS's The Bold and the Beautiful has revived one of its most popular families from the 1980s and '90s—the hilarious and underhanded Spectra clan—and that means trouble for the world-famous House of Forrester. This new generation of connivers, headed by Days of Our Lives vet Patrika Darbo as down-and-out Shirley Spectra, is determined to get a foothold in the fashion biz and will crash the Valentine's Day wedding of Zende Forrester (Rome Flynn) and Nicole Avant (Reign Edwards) in hopes of making a big publicity splash. Here's the dish from the Emmy-winning Darbo.
Shirley is the sister of Sally, the original Spectra matriarch played by the late and oh-so-amazing Darlene Conley. Big shoes to fill?
I won't even try to fill them. Not possible! I just hope I can walk alongside her and do her proud. Darlene was iconic—so iconic she has her likeness in Madame Tussauds wax museum! For years, she and I used to joke about me coming on as Sally's sister, only instead of Shirley, we called her Savannah. And whenever I'd see [B&B exec producer] Brad Bell at a party, I'd browbeat the poor man. I just love Shirley. She's the kind of gal who'd probably hide a gun in her boobs. Just in case. And there may be a few other Spectras waiting to come out of the swamps.
How much of Shirley's back story were you given?
Not much. Brad basically said, "I want to bring on Sally's sister" and I was there! That was enough for me. I'm not sure the writers even know where this adventure is headed down the line. We basically have the family tree. Now we're slowly putting the leaves on it. The actors in this new branch of the Spectra family are so eager to do a good job. We all started at the same time with so little information but a whole lotta nerves. We're clinging to each other, terrified we'll end up in the toilet!
Did you have to audition?
No. I was blessed to be asked. The same thing happened with Days of Our Lives. They just gave the role of Nancy Wesley to me. But I'm no big mystery. Look at my resume. Watch some of my work. [Laughs] It's clear what you're getting.
Plus, you won a primetime Emmy last year for the short-form series Acting Dead, where you play a theatrical agent who is representing a zombie.
I'm still stuttering over that win. We were so low budget that none of us got paid. We were collecting plastic bottles and turning them in so we could afford to shoot the thing! And we were nominated against Amazon and AMC and all these other big companies that had dogs in the hunt. You know, the whole series is very short. You can watch the entire thing on your laptop while you're sitting on the throne.
Back to B&B. Do you plan to get your hair as big as Darlene's?
Give me time! I'd just whacked it off when I got the part, but it'll grow. Besides, honey, I'm from the South. I can take a rattail comb and pouf this thing all the way up to Heaven. You know what they say: the bigger the hair, the closer to God!
This is your second great soap role, though you're hardly classic soap material. What's your secret?
I feel very blessed that people in the daytime world do not judge this book by its cover. They open it up and they read it! And why not? I represent a lot of the audience. Go walk in the malls. Not everyone out there is a svelte size 2. Women like me and Melissa McCarthy and Chrissy Metz are reflecting America, and we're here to stay.
Hey, you've also paid your dues…and then some. Let's not forget that!
You bet I have, baby! I come from rank and file, going way back to an episode of The Jeffersons, where I didn't say a word and was just an overweight lady running in a track meet. I also did bits on Diff'rent Strokes and Gimme a Break and continue to get little residuals for all those old shows. Granted, the checks aren't that big. [Laughs] I can combine a bunch of 'em and still not have enough to buy myself a cocktail, but they're still coming in! My advice to any new actor starting out: Take the role, no matter how small. You never know who you might meet today who can make you a star tomorrow.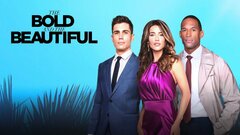 Powered by