'The Bold and the Beautiful' Shocks Fans With Spectra Surprise and We Have the Inside Scoop
She's back! Well, sort of. Fans of CBS's The Bold and the Beautiful were treated to a head-shaking twist at the end of the January 31 episode when a young redheaded woman—brand new to the audience—signed a check with the name "Sally Spectra." As longtime viewers know, that was the name of one of the soap's most popular characters—a flamboyant rag-trade matron, played by Darlene Conley from 1988 to 2006, who'd do anything to get ahead in the fashion world. So why is this new gal using Sally's name? Turns out she's totally entitled to it! TV Insider got the exclusive scoop from B&B's head writer-exec producer Bradley Bell.
So what's going on in your mad mind, Mr. Bell? Explain what we just watched.
Well, with B&B having its 30th anniversary on March 23, I've been thinking about ways to play into our great history. We always need new, fresh characters that pack a punch and no one packed more punch than Sally Spectra. So we're bringing back the Spectra gang.
But how? Darlene Conley passed away, and so did Michael Fox, who played Sally's wise old tailor, Saul. And then you killed off Schae Harrison's character, Darla, who was Sally's daffy assistant. Who's left?
This will be Spectra, the next generation. We're going to reveal that Sally has a sister, Shirley Spectra, and we've given the part to [Days of Our Lives vet] Patrika Darbo. I've known Patrika for years and have always wanted to work with her. The new Sally we just met on air is the original Sally's grandniece and Shirley's granddaughter. She's played by Courtney Hope (Transparent), who brings a terrific energy and a really interesting edge to the role. We also cast this wonderful young Broadway actor, Alex Wyse (Spring Awakening), to play Saul's grandson, also named Saul. And the new Darla will be Darlita. That role went to Danube Hermosillo (Modern Family), who is hilarious and has a lot of dimension. All four have an incredible comic timing. I'm so excited about this group! We're going through some rough times in our country and our world right now. We could use some escapism and levity, and that's exactly what this new Spectra gang will provide.
What's their back story? Are they in the fashion biz?
They want to be, desperately. Our new Sally has hopes and dreams of being a designer. The old Spectra Fashions brick warehouse is about to be hit by the wrecking ball—Bill Spencer (Don Diamont) wants to tear down the building and put up a skyscraper—but there's a Hail Mary pass. We're bringing back Mick Cain, as Sally's son C.J., who owns the building. Mick has no interest in the fashion business but now he has a relative who is hot to give it a shot, so he's going to let young Sally have the building for six months. She has very little time to make a go of it, but this is her opportunity to make Spectra Fashions shine again. And the original Sally is backing her from afar.
RELATED: The Best In Soaps 2016: The Bold and the Beautiful Shines
That's right. You kept Darlene's character alive.
Even though we lost Darlene, I always felt the character was bigger than life and that she should live forever. And she will. She's still out there somewhere—traveling to exotic places, having her cocktails, surrounded by her boy toys. And we've come up with some cool ways to make her a part of this new story.
Will this gang be as conniving as the old one? They were always stealing designs and designers from the Forresters.
They will definitely play dirty. Young Sally wants this company to be legit but, right away, the decks are stacked against her. As with a lot of people who come to Los Angeles with lofty ambitions, reality will come crashing down. Both she and Shirley come from nothing. Shirley, who worked for years in a bakery, raised Sally when her parents flew the coop, and together they're a tough, determined team. And they're broke.
They don't seriously think they can take on the Forresters, do they?
[Laughs] Well, not yet! But they will provide a marvelous contrast. You know, as time goes on, all our characters on B&B have turned into millionaires. Even Katie Logan (Heather Tom) is living in Beverly Hills now! The new Sally will be a sharp change from all the refined, sophisticated socialites on our show. The Spectras will be a much more realistic group, and they'll introduce a whole bunch of relatable issues and real drama, along with the comedy. Let's put it this way: The Foresters are champagne. Sally and her bunch are wine in a box!
For more exclusive details on the new Spectra gang, and a chat with the Emmy-winning Patrika Darbo, check out the February 13 issue of TV Guide Magazine!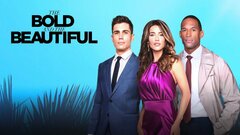 Powered by