A Wish List for The Bachelor's Women Tell All Special
It's the night Bachelor fans froth over. The Women Tell All (ABC, 8/7c), the always awkward reunion-slash-takedown of the eliminated contestants, features a hot seat, horrifying clips, and—if we're lucky—more shots of star Chris Soules showering outside for no reason. And since this 19th edition has been one of the best seasons in the franchise's 13 years, what with its flowing tears, catty contestants and a genuine gentleman at the heart of it all, we really, really can't ask for more. Except for maybe…
Onions
Just in case the Vidalia-obsessed Ashley S. gets bored.
A Death Certificate
When she wasn't rolling around on the floor having "panic attacks," merry widow Kelsey was bragging about how "beautiful, tragic and amazing" her backstory was. Nobody should be that excited about losing a loved one. So yeah, we're gonna need proof that the guy is actually dead and not just hiding.
An Ashley I-Kelsey Thunderdome
Last time we saw these two, they'd both been dumped and stranded in the South Dakota badlands after the discount Kardashian told Chris that Kelsey was faker than her own Vegas-strength eyelashes. It was magical. Now it's time to construct a steel cage, send them in, and see who comes out alive.
Our money is on the eyelashes.
Verification That Britt Really Isn't Vanessa Minnillo Lachey
Seriously. Get these two in the same room, or we're telling Nick Lachey that his wife is steppin' out.
A Compilation of Carly's Reactions
We could watch the hilariously cruise-ship singer's eye-rolls over Britt's "ohmygodIloveIowaandIwantsomanykidstoo" antics. All. Day. Long.
A Link to Jade's Playboy Videos
Asking for a friend.
The New Bachelorette
It's got to be Kaitlyn, right? Just imagine a season of that one, firing off comments like her "you can plow the f**k out of my field any day" to the guys that line up for her. Just, please, for the love of all that is treatable by antibiotics, lose the pink lipstick!
The Cast of Bachelor in Paradise
We know Season 2 is a go, so it's time Chris Harrison told us at least a few of the former contestants heading to Mexico for the Do 'Em or Ditch 'Em Olympics. We're thinking Juan Pablo Galavis as the shit-stirrer, Courtney Robertson as man-eater, Tenley Molzahn as the innocent, and Brad Womack as the muscle-bound gland that still can't find love.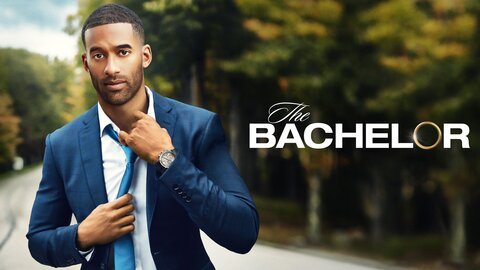 Powered by