What's On: 'Better Call Saul' Breaks Open Its Third Season, and 'Sesame Street' Introduces Julia, a Muppet Child with Autism
Better Call Saul (10/9c, AMC): The Breaking Bad prequel returns for an engrossing third season, with Jimmy McGill/aka future Saul Goodman (the excellent Bob Odenkirk) more forlorn than ever, estranged yet again from brother Chuck (Michael McKean) after confessing the truth to a felony, which Chuck secretly taped. But to what end? On a separate track, a very wary Mike (Jonathan Banks) begins to search for whoever's been keeping tabs on his activities, a dangerous hunt that most fans already know will lead him to a certain chicken restaurant. But let's not get ahead of ourselves. The payoffs in this slow-burning drama will have to wait until next Monday. For now, revel in the atmosphere, performances and the possibilities.
Sesame Street (8 am/7c, HBO): Another milestone moment, albeit low-key and touching, for this still-pioneering children's program, which continues to educate its young audience about the values of diversity. With "F" the letter of the day, the theme is "friendship," and Big Bird is especially keen on bonding with new Muppet acquaintance Julia, who is autistic. He'll soon learn that despite her different way of seeing and reacting to the world around her, she just wants to have fun and have friends like anyone else on Sesame Street. It's a beautiful lesson, beautifully and warmly told.
The Great War (9/8c, PBS, check local listings at pbs.org): For the next three nights, American Experience looks back at what was hoped to be "the war to end all wars," marking the 100th anniversary of the U.S. entering World War I with President Woodrow Wilson pledging, "The world must be made safe for democracy." The cost of human life would be terrible, while a separate war raged in the homeland among pacifists and suffragettes seeking a voice, and Wilson oppressing dissent by passing controversial Espionage and Sedition Acts. Comprehensive and compelling historical storytelling from Stephen Ives, Amanda Pollak and Rob Rapley, working in the Ken Burns tradition of shifting from global and societal to very personal perspectives.
Bates Motel (10/9c, A&E): Yet another twist we didn't see coming: Norman Bates (Freddie Highmore) confessing to murder, a defense mechanism to keep the mother within (Vera Farmiga as the ever-present Norma) from murdering her other son, Dylan (Max Theriot). With Sheriff Greene (Brooke Smith) opening an investigation, how will Norma ever protect poor twisted Norman now?
Inside Monday TV: Those Keystone CTU agents have done it again as Fox's 24: Legacy (8/7c) reaches its penultimate hour, and now it's former boss Rebecca (Miranda Otto) being held captive by the bad guys, even as heroic techie Andy (Dan Bucatinsky) discovers more malfeasance within the government. … The late Don Rickles was rarely funnier than when roasting or being roasted, and getTV rebroadcasts three memorable Friar's Club specials, starting with 1970's The Friar's Club Roasts Don Rickles (10/9c), featuring Johnny Carson as roastmaster and Milton Berle and Henny Youngman among Rickles's hecklers. This is followed by roasts of Carson himself (11/10c) and Jerry Lewis (midnight/11c). … TBS's joke-a-minute cop spoof Angie Tribeca is back for a third season (10:30/9:30c) of wacky crime-solving, because you didn't expect Angie (Rashida Jones, who also directs) to remain a stay-at-home mom for long, right?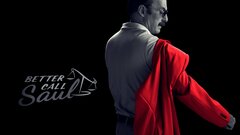 Powered by