The 'Legends of Tomorrow' Face a Pre-Nuclear Option in Tuesday's Season Finale
Evil Speedster Eobard Thawne (Matt Letscher) may have destroyed the Spear of Destiny, altered reality, and screwed over his Legion of Doom cohorts, but the Legends of Tomorrow still have one last move that could restore their timeline. And even though it flies in the face of the greatest warning about time travel, they are willing to risk it all in tonight's season finale, which, according to executive producer Phil Klemmer, sets the stage for a Season 3 of all sorts of major aftermath.
What is happening in the season finale's first half?
As promised, the episode will have our Legends returning to the events of 1916 France and the Battle of the Somme. In doing so, they are violating Rip Hunter's first rule of time travel: not to interfere with events in which you participated. The consequences, though unknown, are sure to be severe. But what choice do they have? Amaya is dead, Stein hates them and the baddies have destroyed the Spear of Destiny after Thawne used it to warp reality. Sure, it's a dumb plan, but for once, the Legends don't have a choice.
Who is most impacted by all of this?
Much of the story hinges on Sara, the new and unlikely leader of the Legends. She blames herself for the failure the Legends suffered the first time they were in WWI France [episode 215], when Tolkien led them to discover a mystical means of destroying the Spear, only to have Rory betray the Legends and turn the Spear over to Snart and his Legion of Doom pals. Perhaps if Sara had allowed Amaya to wield the Spear, things would have ended differently. But the finale is crucial for each of the Legends. Early in the [episode], they realize that they are the aberrations—meaning if they succeed in getting the Spear and destroying it, they will also destroy themselves. Each of our characters have made small sacrifices to be Legends but the finale forces them to confront an existential one.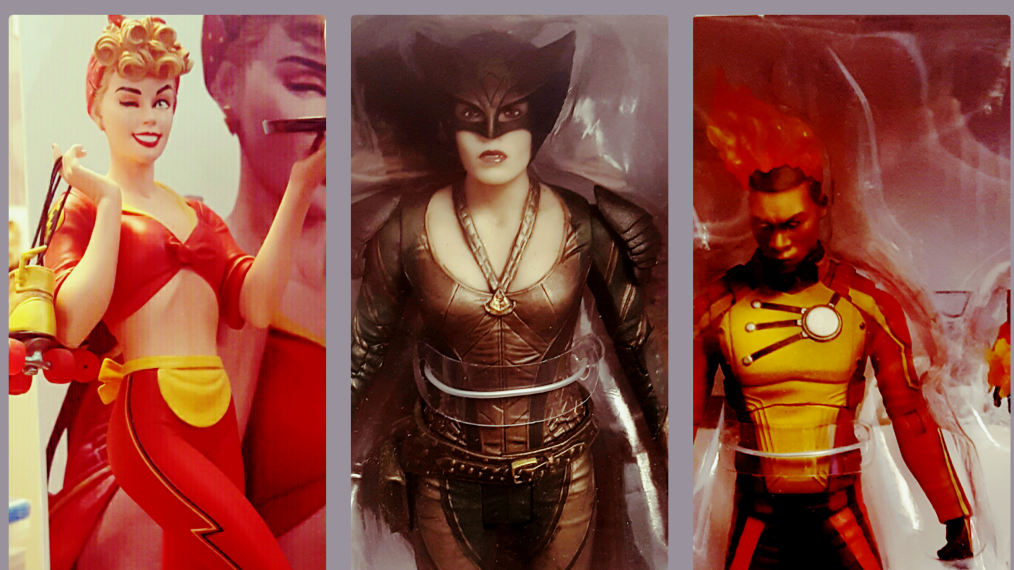 See Also
DCTV fans, you might as well hand over your money now.
Does this episode end the season's arc or is there a cliffhanger that is meant to continue the storyline? Previously, it was that each season would be a different tale.
The finale does have a cliffhanger and like last year's, it platforms a totally new version of the show in Season 3.
Sara (Caity Lotz), Rip (Arthur Darvill), even at times Ray (Brandon Routh) have each stepped into the top spot as team leader. What sort of shape is the team in at the end of this season?
The Legends have a better understanding of themselves, for sure. Yes, interacting with their "previous selves" is catastrophically dangerous to the timeline, but haven't we all wished for a chance to go back in time and teach are younger, naive selves a life lesson or two? That said, for every problem the Legends seem to solve, they create two more. And any stability they might finally find as a team will be challenged in Season 3 by the introduction of new team members and possibly even the departure of existing team members.
The Legion of Doom has had their fun this year, but it's time they paid for all of their villainy. But for some reason, I feel like they could be their own worst enemies. What can you tell us about their fates or future as a nexus of evil?
I'm afraid that I have to be a little coy on this one. Put simply, the world needs bad guys. Without them, there's no good. Evil serves a purpose, even if it's to force out the heroism of reluctant heroes such as Mick Rory. If you think about it, if it weren't for the Legion of Doom, then Sara wouldn't have become captain, Amaya wouldn't have become a Legend, she and Nate wouldn't have fallen in love, etc. Time works in mysterious ways, you know?
What will be the fallout for the Legends after they break protocol and go back in time to help their WWI selves stop the Legion from getting the Spear of Destiny? You can't have that win without a liability.
Season 3 is the liability. The consequences of [this] episode will take at least another season to try and mitigate.
Anyone on the side of good we should be worried about this week?
I'll put it this way: It's not a good episode to watch casually. If you're looking for a lot of story [jammed] into 40-odd minutes, I defy you to find a more dense, action-packed and mind-bendy episode of TV. I've seen it a dozen times and it still makes my head spin. In a good way! [Laughs]
DC's Legends of Tomorrow, Season Finale, Tuesday, 9/8c, The CW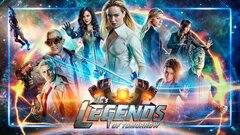 Powered by