What's On: 'Feud' Goes to the Oscars, Death in the Climax of 'Big Little Liars,' Finales of 'Grimm' and 'Black Sails'
Feud: Bette and Joan (Sunday, 10/9c, FX): You thought reading the wrong Best Picture winner at this year's Oscars was a moment? Wait till you see the peak episode of this delicious Hollywood docudrama, as the gloves come off at the 1963 Oscars, where Bette Davis (Susan Sarandon) is nominated for What Ever Happened to Baby Jane? and her vengeful co-star Joan Crawford (Jessica Lange) is not. Hell hath no fury like a snubbed diva, and Joan's calculated efforts to get revenge on Bette is the stuff of campy legend. Outrageous and petty, but true.
Big Little Lies (Sunday, 9/8c, HBO): It's the night of the school's swank trivia-night fundraiser as this addictively entertaining dark comedy of social manners reaches its climax, having foreshadowed from the start that someone will not survive the evening. Will it be one of the dads dressed as Elvis, or one of the moms in Audrey Hepburn-inspired couture? Everyone's at the breaking point with their secrets and lies in danger of being exposed, most notably Celeste (Nicole Kidman), who's making her move to distance herself from abusive husband Perry (Alexander Skarsgard). In other news, Jane (Shailene Woodley) finally learns who the school bully is, because she knows it can't be her adorable little Ziggy (Iain Armitage).
More Final Bows: After six seasons, NBC's Grimm (Friday, 9/8c) goes out in legendary fashion, with Team Nick (David Giuntoli) taking on a fearsome fallen angel in one last epic battle to save the world from evil. … Starz' swashbuckling Black Sails (Sunday, 9/8c) hoists its flag one last time, with Flint (Toby Stephens) making one last assault against England, and Silver (Luke Arnold) sealing his fate—which many fans presume and hope will mean an eventual spinoff.
Binge Alert: Netflix's 13 Reasons Why (Friday) is a compulsively gripping teen drama that could just as well be thought of as My So-Called Suicide, a tragedy unfolding through a series of 13 cassette tapes recorded by a troubled high-school girl (the tremendously affecting Katherine Langford) to explain why she's ending her life. … The three-part documentary Five Came Back, also on Netflix (Friday) in Turner Classic Movies mode, captures the intersection of Hollywood and world history as five pioneering directors—John Ford, Frank Capra, William Wyler, John Huston and George Stevens—put their careers on hold during World War II to apply their gifts for visual storytelling and film technique to produce documentary and propaganda films to support and chronicle the war effort. Many of their documentaries have been licensed by Netflix as well.
The 52nd Academy of Country Music Awards (Sunday, 8/7c, CBS): Nashville goes to Vegas for this music-filled ceremony, hosted by Luke Bryan and Dierks Bentley. Notable collaborations include Reba McEntire with Christian artist Lauren Daigle, Carrie Underwood and Keith Urban, and Florida Georgia Line with the Backstreet Boys. Solo performers include Jason Aldean, Kelsea Ballerini, Lady Antebellum, Miranda Lambert, Little Big Town and Chris Stapleton.
Inside Weekend TV: In the truly meta season finale of ABC's Dr. Ken (Friday, 8:30/7:30c), Ken (Ken Jeong) realizes his lifelong performing dream by being cast in a sitcom set in a community college. Community creator Dan Harmon and co-star Alison Brie appear as themselves. … Starz revisits the life and career of a legendary comic talent in the documentary Robert Klein Still Can't Stop His Leg (Friday, 10/9c). … In the 150th episode of CBS's Blue Bloods (Friday, 10/9c), Frank (Tom Selleck) is in a quandary when a police-chief peer (Isaiah Washington) refuses to retire at the mandatory age limit. … It's a very Carolina Final Four in Phoenix as CBS's NCAA college basketball championship determines the last two teams, with Gonzaga taking on South Carolina (Saturday, 6:09/5:09c), followed by North Carolina vs. Oregon. … Fox's The Simpsons (Sunday, 8/7c) long ago earned its degree in pointed satire, a tradition that continues when Mr. Burns starts a for-profit university in his own name, hiring Homer as a professor. … The sixth season of PBS's Call the Midwife (Sunday, 8/7c, check local listings at pbs.org) picks up amid the changing social currents of 1962, and is followed by the premiere of the final season of the WWII-set drama Home Fires on Masterpiece (9/8c, check local listings at pbs.org).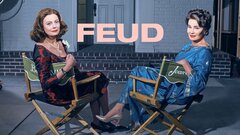 Powered by