Ken Burns Producing and Directing a Muhammad Ali Documentary
The tireless Ken Burns has added another project to his already busy schedule. It was announced Wednesday that the filmmaker is producing and directing a two-part, four-hour documentary on legendary boxer and activist Muhammad Ali, who passed away in June of last year. Burns' daughter Sarah, and David McMahon, are co-producers and -directors. The three first worked together on the acclaimed 2012 documentary The Central Park Five.
Production on the Ali project actually began in early 2016, according to a release, seemingly just ahead of the boxer's passing. Ali's life encompasses American history, sports, race relations and activism—which, as any viewer of Burns' past works knows, fall squarely in the director's wheelhouse. So it seems like the story of "The Greatest" would have been a natural one for Burns to eventually chronicle.
"Muhammad Ali may may be the most iconic figure of the 20th century. He arrived at exactly the right moment, amidst the tumult and upheaval of the 1960s, and he shaped his times with his powerful voice, mesmerizing presence, and achievements in the ring," Burns said in a release. "But beyond the astonishing athletic gifts and mountain of charisma, there's a very complex, dynamic man whose life story has yet to receive the comprehensive treatment it deserves."
Sarah Burns added, "Muhammad Ali's passing last year gave us reason to celebrate his boxing feats as well as his contributions as an ambassador for human rights, and as a voice and symbol of pacifism. But it's easy to forget how divisive a figure he was, proudly associating with the Nation of Islam, refusing induction into the Army before the Vietnam War had become deeply unpopular. We're eager to get beyond the archetypes and examine who and what influenced his choices, and how he maintained the courage of his convictions when those choices seemed to go against the tide."
The Muhammad Ali documentary is expected to premiere on PBS in 2021. That's a long way to wait, but perfectly understandable given the many other projects Burns and Florentine Films currently have in the works, notably this fall's epic documentary The Vietnam War; a multi-part documentary about country music slated for 2019; and a two-part film about Ernest Hemingway, also expected in 2019.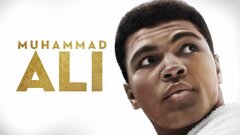 Powered by