Meet the Women of Reelz: Nancy O'Dell, Deborah Norville and Natalie Morales on Their Exciting Trio of Docuseries
A true crime that stuns the nation. The royal wedding. Celebrity scandals and practically every other form of watercooler-worthy fare. For an elite club of journalists, standing on the front lines of pop culture is just another day at the office. And few reporters have managed to stake out their positions there quite like Natalie Morales (West Coast anchor of Today, bottom), Nancy O'Dell (coanchor of Entertainment Tonight, below) and Deborah Norville (anchor of Inside Edition, above). So it's only fitting that the three powerhouses are finally converging under one roof, with each now at the helm of her own program for the premium cable network Reelz. (Behind Closed Doors, Morales's docuseries, has been on the air since 2015, while Nancy O'Dell Remembers and Exposed With Deborah Norville will premiere on April 3 and April 12, respectively.) Here, the trio of new colleagues gather for a rare joint chat to swap tales from the trenches and bond over their often-colorful careers as professional news junkies.
Can you describe your Reelz show's "secret sauce"?
Norville: We're looking at the intersection of celebrity and crime—sometimes the crime is against the celebrity, sometimes he or she is the perpetrator—which are two things that we know are very appealing to the TV audience. Our premiere is about the [sexual assault allegations against] Bill Cosby, and we'll be working down to the wire on that one!
Morales: The whole concept of Behind Closed Doors is going a little deeper than biographies have in the past—we started off with a documentary about Jackie Onassis, and we had special access to material from the Kennedy Library that had rarely been heard or seen before. We have one coming up on J.K. Rowling [airing April 5] that really shows how she's grown and changed as an author and how the magical world she created in the Harry Potter series comes from having so much pain in her own past.
O'Dell: I've been doing celebrity entertainment news since 1996, and the stories I'm going to be telling on this show are about what it's been like to cover these monumental events. Our premiere episode is about the death of Princess Diana, which was one of my very first assignments, and probably the biggest story I will ever do. Here it is, 20 years after that tragedy, and there's still a massive outpouring of love for her.
What is it about this industry that's had such lasting appeal for you?
O'Dell: I don't know if it's the Southerner in me, but I've always loved telling stories. And it never gets repetitive, because it's constantly changing. Even if it's the 40th time I'm interviewing George Clooney, there's going to be something new and different—like having twin babies!
Morales: I think all journalists have that natural curiosity. We like to ask questions, meet and talk to people. I grew up as an Air Force brat, so I lived all over the world and had my horizons expanded at an early age. At the end of the day, it's about making those human connections, because we're all a little bit broken.
Norville: I echo everything they said—and I too
am a Southerner! I attribute my entire career to my fourth-grade teacher, because I was constantly interrupting her to ask, "How come?"—so she sent me off to do a report for the whole class. By telling me to go find the answers, she gave me the tools to be a journalist. By the time I was 19, I was working for a CBS affiliate in Atlanta and interviewing Jimmy Carter live.
See Also
Katie Holmes and Matthew Perry star as Jackie Onassis and Ted Kennedy in Reelz Channel's new miniseries about the post-Camelot days of the presidential family.
How closely have you followed each other's careers? Are you all buddies?
Norville: Nancy and I are sorority sisters. She's a Tri Delta like me!
O'Dell: Well, I'm actually a Kappa Kappa Gamma…
Norville: I thought we were both Tri-Delts! Wait, I had it wrong. You know who was a Tri Delta? Leeza Gibbons!
O'Dell: Leeza and I are both from the South and Entertainment Tonight, so people think we're the same person. But Deborah and I have always felt like sorority sisters, because we've been side-by-side covering so many things. Do you remember all our days together up on that high rooftop in London covering the wedding of Kate and William?
Norville: We must have climbed six flights of stairs—the last two of which were not at all up to code!
Morales: And I was on another rooftop just down the way…
O'Dell: The three of us always see each other when we're working the red carpet at events too.
Norville: At the Oscars this year, they were really mean about letting reporters walk around to see each other.
Morales: This is a strong and empowering group of women who've really been groundbreakers, whether it's in news or entertainment. We have always tried to carve our way into this world and make it just a little easier for the women who came after us.
Norville: A lot of people in this business think that the path to success, longevity and ratings is to play dirty, be underhanded, talk trash about the competition and steal other people's interviews. But these two women are the perfect example that you can do it the right way and remember the lessons your mother taught you.
O'Dell: Ditto, right back at you! They're two of my favorite people in entertainment, and when I found out that they were doing their own Reelz series too, I couldn't have been happier—it is really like this incredible synergy.
Clearly, you're all seasoned veterans. Can you humor us and flash back to a time when you were starstruck during an interview?
O'Dell: It was with Richard Gere! Because I had snuck into the theater to watch American Gigolo—I wasn't allowed to go and see his naked derriere—I couldn't get through that first interview with him in 1996. Eventually I learned to be human around him.
Norville: Mine was in 1990, when I interviewed Britain's Prime Minister Margaret Thatcher.
O'Dell: That makes my Richard Gere answer sound so trivial!
Norville: People like him walk right past me. It's so demoralizing!
Morales: Gosh…I think mine would be Paul McCartney. It was my first big interview for Today. I was like, "I'm interviewing a Beatle!" I was in awe. He played the guitar for me, and I'll never forget it. Also, more recently, there was the time I saw Sting in the makeup room. I literally could not talk.
Nancy O'Dell Remembers, Series Premiere, Monday, April 3, 9/8c, Reelz
Behind Closed Doors, Wednesday, April 5, 9/8c, Reelz
Exposed With Deborah Norville, Series Premiere, Wednesday, April 12, 9/8c, Reelz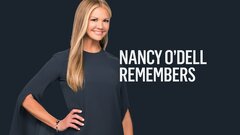 Powered by