Will & Grace Reunite on The Mysteries of Laura
Rosario, pop the bubbly! Debra Messing reunites with her former Will & Grace bestie Eric McCormack when the Perception star drops in for a guest spot as Laura's ex-fiancé–as well as the person of interest in her latest murder case. We interrogated McCormack about their reunion.
It's about time!
I know! It's been nine years since we wrapped Will & Grace–hard to believe. So when they asked if I was interested, I said I would do it if I get to make out with her. We have to be lovers and give America what they wanted!
Even though it's been almost a decade, a whole new audience is finding Will & Grace in reruns now.
Kevin Bacon told me that he has more people coming up to him saying they loved his guest spot on Will & Grace than they do Footloose half the time.
Was the Laura crew geeking out over seeing you guys together?
We forget that we're old. So when people half our age come up to us, it's like if I had seen [The Brady Bunch's] Florence Henderson and Robert Reed together. It's like, "Oh, my God, I must be dreaming!"
So who is this guy you're playing on Mysteries?
Dr. Andrew Devlin is a guy who has clearly never gotten over his fiancé, Laura, in the 15 years since they broke up. He went on to an unhappy marriage and is now accused of killing his ex-wife. He looks guilty as sin and everybody suspects him, except for Laura. As much as she can't stand him, she is fighting to prove his innocence.
Was that old chemistry on tap?
Pretty much. The storyline isn't hilarious–we do have a couple funny scenes that we shot later on–but our first day together was a very serious scene. So not only are we diving back into this, but we're diving into a whole other side of the pool.
But you and Debra keep in touch, right?
Oh, yeah, we've stayed friends. Whenever I see her, it's usually in New York, so we'll go to dinner and walk in as Will and Grace. Just say "Table for two?" and watch what happens. It's fun! [Laughs]
The Mysteries of Laura, 8/7c, NBC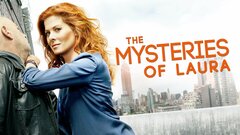 Powered by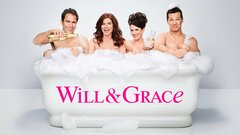 Powered by