What's On: A strong 'Switched at Birth' episode takes new perspectives to dramatize a racially charged campus protest
Switched at Birth (9/8c, Freeform): The noble tradition of the "very special episode" is alive and well, and especially compatible with this underappreciated family drama, which in its final season has developed into a college soapbox opera. Having fully embraced deaf culture, Switched at Birth has lately turned its attention to other minorities seeking to be heard in a fractious political climate. In this week's topical episode, "Occupy Truth," the story unfolds from the perspective of three African-American students at the Kansas City campus, which has been rocked by incidents stoking racial tension that the administration seems to be ignoring. As the Black Student Union members debate tactics, learning to overcome divisions to affect change, this earnest hour is, like ABC's When We Rise miniseries (airing every night this week but Tuesday), a wake-up call to action.
31 Days of Oscar: If you've recovered from your Oscar hangover—and the shock of that historic flub at the end of the show—you might want to take the historical long view and return to Turner Classic Movies' month-long marathon of Oscar-winning and nominated films, now in its final week. The alphabetical rollout is currently up to "T," with highlights including Oscar-winning director/screenwriter John Huston's harrowing 1948 study of greed, The Treasure of the Sierra Madre (8/7), starring Humphrey Bogart and Walter Huston (best supporting actor); and 1945's moving family drama A Tree Grows in Brooklyn (10:30/9:30c), which won James Dunn a supporting actor Oscar as an alcoholic father.
The Late Show With Stephen Colbert (11:35/10:35c, CBS): Resurgent in the ratings with his wry brand of political satire, Colbert goes live for the 15th time since taking the reins, following the president's prime-time address to Congress. Guests include Lisa Kudrow and former White House press secretary Josh Earnest—think he's envious he never became a thing on Saturday Night Live?
Inside Tuesday TV: Who's up for a trip to the Thunderdome down Fury Road? On the "Wasteland Warriors" episode of Syfy's Face Off (9/8c), the All-Stars create dystopian creatures based on post-apocalyptic vehicles. … In what sounds like a delayed Valentine's Day episode, ABC's The Real O'Neals (10/9c) sends a brokenhearted Kenny (Noah Galvin) along with brother Jimmy (Matt Shively) and dad Pat (Jay R. Ferguson) to a Lonely Hearts happy hour. … Uma Thurman sets up shop on Bravo's Imposters (10/9c) as the fearsome Lenny Cohen, who threatens to make a mess of things if Maddie (Inbar Levi) doesn't cool it with her extracurricular love interest, Patrick (Stephen Bishop). Maddie may have even more cause for concern, because her spurned exes have tracked down her parents.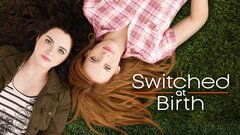 Powered by