'The Bachelor' Standout Corinne is Gone! Here's How 'Bachelor' Nation Feels About Her Ouster
Well thank god that's over. After way too many weeks of embarrassing her family and eating everything in sight, the entitled slice of awful known as Corinne Olympios was finally shipped off on the limo-ride of shame by The Bachelor's Nick Viall. And since it came as a surprise—even Corinne's nanny Raquel probably expected Rachel to go home now that the news is out that she's the new Bachelorette—the #BachelorNation fandom was both thrown and shook, giddily shouting their feelings from Twitter rooftops.
Some couldn't believe it.
OHHHHH SHIIIIITTTTTTTTT #Bachelor

— Ty Kennedy (@Tyranosaurus_Rx) February 28, 2017
First Brexit, then Trump taking the White House, and now Corinne going home before the fantasy suite? The 🌎 has gone mad. #bachelor

— Courtney White 🤦‍♀️ (@imcourtneywhite) February 28, 2017
Some kept receipts.
So does she ask for all the clothes back she bought him… or?? #corinne #bachelor

— ChelseaKMcGuire (@ChelseakMcGuire) February 28, 2017
Some felt her pain.
I feel bad for her now that she's crying 😔 #Bachelor

— Yolanda (@LadyMockingjay) February 28, 2017
Bc Corrine went home tonight, if anyone brings it up I actually might start crying all over again @lena11xoxo #bachelor

— Josie Provost (@jooooopro) February 28, 2017
Others, not so much.
Corinne is an ugly cryer #bachelor #hottake

— Sean Ripley (@wiscoripley) February 28, 2017
Some saw through her backseat whining.
Corinne- "I just want a normal relationship"… um news flash- you aren't normal! #bachelor

— Chelsey Sizemore (@chelsey_lorin) February 28, 2017
Some saw her as inspiring.
Wow…bye Corinne 👋🏽 you were my spirit animal when it came to napping! #Bachelor pic.twitter.com/RGESbnPq9k

— Monica Waller (@monica_waller) February 28, 2017
And some saw the inevitable future.
FINALLY…Byeee Felicia! See you in paradise! #Bachelor pic.twitter.com/hkD9HPGxXe

— All About Reality… (@RealityTVBabe00) February 28, 2017
Corrine, we'll see ya again on #BachelorInParadise #TheBachelor

— Kevuun (@Sweet_Jumps) February 28, 2017
How do you feel about Corinne's long-awaited exit? Open your hearts in the comments below.
The Bachelor, Mondays, 8/7c, ABC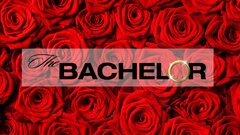 Powered by