Rachel Lindsay Is 'The Bachelorette' and We Are Here for It. Here's Why.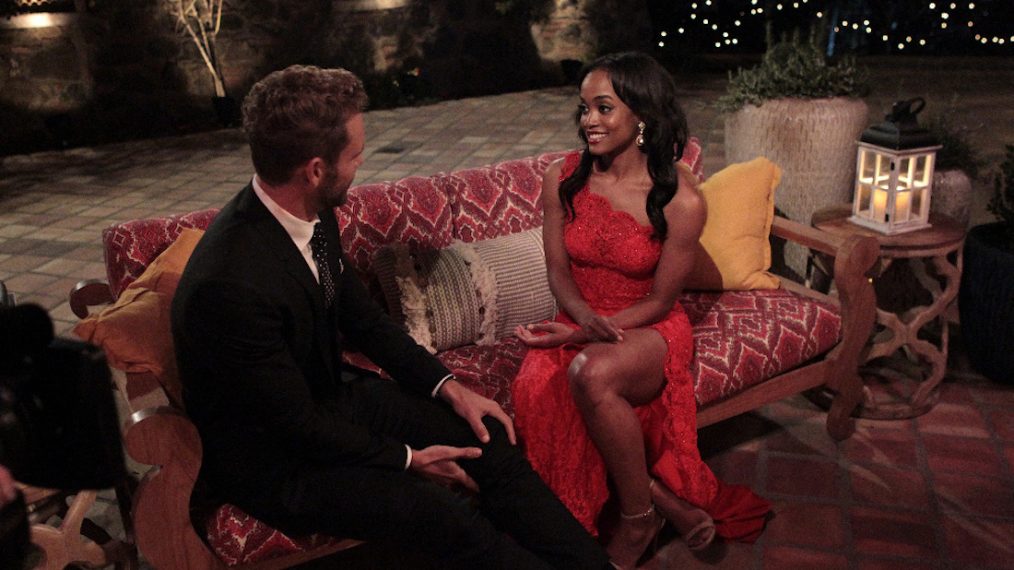 Well, ya took your sweet damn time, didn't ya, ABC?
It was revealed yesterday—and confirmed on Jimmy Kimmel Live—that Rachel Lindsay will be the first black woman to take that "most dramatic" journey to find love on the The Bachelorette. After 15 years of the franchise (that's 21 seasons of The Bachelor and 12 of The Bachelorette in dog years), the self-confessed daddy's girl who "like sports but doesn't play games" is set to make history following nearly a decade of complaints that the show lacks diversity and, worse yet, that the network feared trusting its franchise with a person of color in the main role.
See Also
The next bachelorette is a familiar face to fans of Nick Viall's season.
Well, that is finally about to change and we are here for it. Not only is Rachel stunning, the lawyer from Dallas is as confident as she is intelligent, sensible (she urged Corinne not to freak out over eliminations until she had a reason to) and, as far as we've seen this season, averse to stagey dramatics for the sake of screen time. She's also already made history on the show: Lindsay was the first black woman to score a First Impression rose during the opening-night ceremony.
RELATED: Sign up for TV Insider's The Bachelor Newsletter
In fact, if we're being honest, she may be too good for this whole scene. Yeah, Nick is a better chap than when we first met him and his unfortunate scarves on Andi Dorfman's run for the roses. But the guy has made so many bad calls when it comes to keeping some of these ladies around and he obviously lets Lindsay go before the finale, so it's clear he doesn't appreciate the qualities Rachel brings to the table.
Hopefully, America will do better by her when Rachel's groundbreaking season hits the air later this year.
The Bachelor, Mondays, 8/7c, ABC