Roush Review: Moving 'When We Rise' Shines a Dramatic Light on Activism
No one said changing hearts and minds would be easy.
"It's lonely and it's tough, and nobody believes in you until after you've succeeded," longtime activist Cleve Jones (Guy Pearce) explains in 2008 to a new generation of crusaders on the final night of When We Rise. He hopes his audience of millennials can fully appreciate all that he and his brothers and sisters endured while standing up, often against violent retribution, for gay and women's rights in the 1970s and then surviving the ravages of the AIDS epidemic in the 1980s and '90s.
The sweeping social history contained within the grueling and inspiring four-night sprawl of Dustin Lance Black's Rise can feel like a Cliff's Notes approach to the gay-rights movement, from post-Stonewall street protests in San Francisco to the 2015 marriage-equality ruling on the steps of the Supreme Court. And yet it makes sense for the storytelling to be as messy and at times unfocused as the very act of revolution.
Screenwriter Black (Milk) doesn't shy from the internal conflicts that roiled the ranks of these outcasts turned warriors. But in classic miniseries tradition—and bravo to ABC for reviving this long-neglected format with such an important and ever-timely project—the emphasis is on the personal journeys of its many protagonists.
Rise is at its most stirring as the real-life characters awaken to their sexuality and purpose, and crushingly sad when dramatizing the devastation of AIDS. Pearce radiates passion through pain as Jones, creator of the AIDS Memorial Quilt project, still one of the most potent symbols of the movement's resilience and insistence that its members be seen as loved and loving individuals.
That's where Rise excels as well, and the young stars in the early chapters (Austin McKenzie as Jones, Emily Skeggs, Jonathan Majors and Fiona Dourif) are just as impressive as the marquee actors who play their adult counterparts (Mary-Louise Parker, Michael K. Williams and Rachel Griffiths, respectively) at bringing their compelling stories to life.
When We Rise, Miniseries Premiere, Monday, Feb. 27, 9/8c, ABC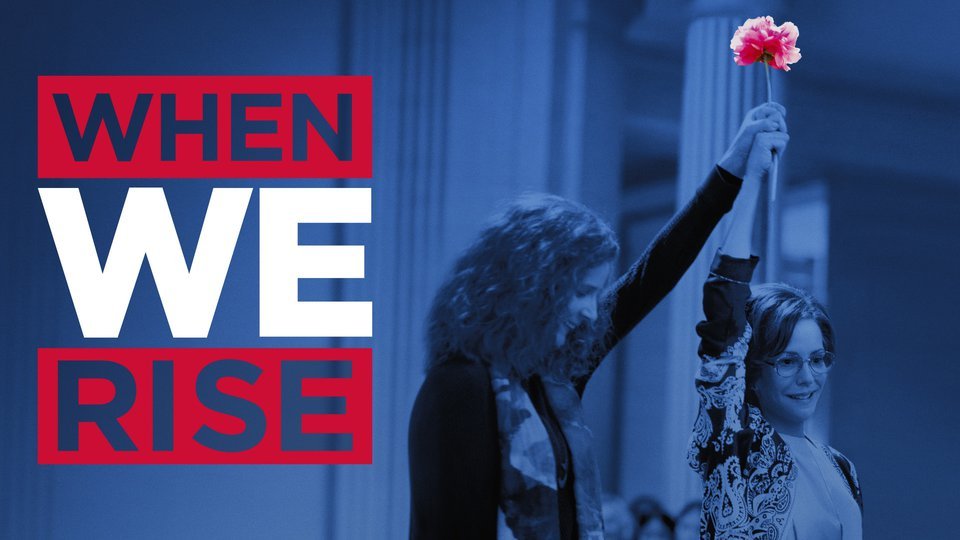 Powered by