What's On: There's a rift between JJ and Kenneth on 'Speechless.' And on 'Legion,' David takes a mind trip into his troubled past
Speechless (8:30/7:30c, ABC): One of the season's most winning relationships, that between JJ (Micah Fowler) and Kenneth (Cedric Yarbrough), the grown-up friend who gives him voice, hits a speed bump this week—prompting JJ's sister Dylan (Kyla Kenedy) to engineer a "Parent Trap"-style rapprochement. The rest of JJ's offbeat family is jazzed by the chance to join a country club for a week. Doesn't sound like a good fit.
Legion (10/9c, FX): In the second episode of this dazzling but mystifying not-quite-superhero fantasy series, David (Dan Stevens) barely gets a handle on who his new overseers are and what's at stake before they assign him "memory work." Which means going deep inside his memories of a troubled past, with the goal to make him whole and reclaim the gift that he always thought was an illness. But first it's a wild, disorienting mind trip in "a museum of you." Don't worry if it's not always clear what's real and what isn't. David isn't supposed to know yet, either.
Hacking the Wild (10/9c, Science Channel): When's the last time you rooted for a hacker? (Maybe War Games?) Meet "digital survivalist" Andy Quitmeyer, a real-life MacGyver who uses rudimentary technology to make his way through some of nature's most forbidding regions. In the premiere, he uses his hacking wiles to navigate through the marshy, soggy swamps of Louisiana.
Inside Wednesday TV: Guest-star alerts: Peyton Manning is Coach Gary on ABC's Modern Family (9/8c), who understandably gives Jay (Ed O'Neill) an inferiority complex when Gloria (Sofia Vergara) hires him to coach little Joe. … Missy Elliott appears on Fox's Star (9/8c) as yet another superstar talent, called Pumpkin, who pays a surprise visit to the neighborhood's block party/fundraiser. … PBS's high-flying City in the Sky docu-series about the aviation industry (10/9c, check local listings at pbs.org) goes "Airborne" to explore the myriad challenges of keeping passengers aloft and safe while in flight.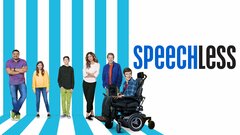 Powered by