The Americans producers react to Monday's real-life Russian spy ring bust The Americans producers react to Monday's real-life Russian spy ring bust
"They must've been watching the show. They had to be," says creator Joe Weisberg of the arrests that took place two days before the Season 3 premiere of the FX series.
Neil Patrick Harris will submit to Inside the Actor's Studio before hosting the Oscars
Bravo will air Harris' interview 10 days before Harris hosts the Academy Awards, on Feb. 12.
Netflix teaser reveals camp counselors for Wet Hot American Summer: First Day of Camp
Everybody from Bradley Cooper to Amy Poehler will be back this summer for the Netflix series taking place in the eight-episode series that's set before the events of the 2001 film.
All-female "Ghostbusters" cast leaning heavily on SNL-ers
With Melissa McCarthy joining the cast, the Paul Feig-directed reboot is now talking to current "SNL" stars Leslie Jones and Kate McKinnon, as well as SNL alum Kristen Wiig.
Why this may be the craziest Bachelor season yet
Producers seems to have stocked up on crazy bachelorettes in anticipation of Bachelor farmer Chris Soules' boringness, resulting in "one highly combustible group." PLUS: How to be a virgin on The Bachelor, and Jimmy Kimmel breaks down Chris Soules' speech from last night.
Meet the retired U.S. Marshal who advises Justified
Charlie Almanza, 30-year veteran of the U.S. Marshals Service, previously worked on In Plain Sight and currently serves as Justified's technical advisor. Almanza advises the show's writers' room and also stands by on set to lend his expertise to the actors. "They'll come to me and say 'How would you feel?' I'm actually telling them emotionally how I felt in a similar situation," he says. "These actors are so good, they want to hear that, they want to feel the same emotion. There's been times when I'm watching it on the monitor and I'm staring at this monitor and I feel what I felt at where I worked. That's how realistic it becomes."
Ron Livingston recreates his infamous Sex and the City breakup Post-it
"I'm sorry. I can't. Don't hate me," Livingston wrote in a Post-it he posed with at Sundance.
Shonda Rhimes objects to her new show being called a "female-driven drama pilot"
"How come when show is about a dude it's just called a DRAMA? But if it's a woman they add a bunch of adjectives to qualify it?" Rhimes tweeted of Variety's description of her pilot The Catch.
Kate Gosselin was "genuinely shocked" by her Celebrity Apprentice firing
"It definitely was Kenya who should have gone," she says, adding, "I did not see that coming."
John Legend and Common will perform at the Oscars
They'll sing their nominated song "Glory" from "Selma."
WWE Network reaches 1 million subscribers
The online network hit the 1 million mark 11 months after launching.
Thomas Edison gets the American Experience treatment
Tonight's two-hour documentary on Edison's life is thorough, showing how Edison not only invented things but invented the profession of inventor.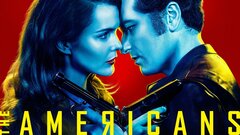 Powered by