Katie Holmes Joins Ray Donovan for Season 3 Katie Holmes joins Ray Donovan for Season 3
Showtime is bringing Holmes back to TV, casting her as Ian McShane's daughter, a "shrewd and chic businesswoman" named Paige. McShane is playing a movie producer who enlists Ray Donovan's help to solve a family matter. Holmes' casting means that she and her Dawson's Creek co-star Joshua Jackson will be on the same network, with him starring on The Affair.
Elton John teams with True Blood creator for HBO Virtuoso musical drama pilot
John and husband David Furnish are working with True Blood's Alan Ball on an 18th century-set drama about a class of musical prodigies in Vienna, Austria.
SNL cast and crew were put up in the luxurious Palace hotel to avoid the blizzard
Lorne Michaels didn't want to make sure his staff wouldn't miss work this week, so 15 cast and crew members took him up on his offer to be up in the "swanky digs," according to TMZ.
Super Bowl's Greatest Commercials was the No. 1 program on Monday night
The annual CBS special beat everything from The Bachelor to Sleepy Hollow, with 10.8 million viewers tuning in.
Frozen songwriters to pen an Oscar number for Neil Patrick Harris
Oscar winners Robert Lopez and Kristen Anderson-Lopez will write "Moving Pictures," described as "an original multimedia, musical sequence" for the Oscar host.
Craig Ferguson inks TV deal
The former Late Late Show host's syndicated talk show isn't happening, but a new deal with Lionsgate Television will allow him to create and star in new TV projects.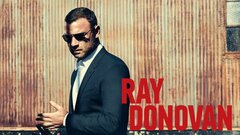 Powered by