14 Valentine's Day Gifts for the 'Outlander' Fan in Your Life
Valentine's Day is quickly approaching: Do you know what you're going to get the Outlander fanatic in your life?
The romantic story of Claire Randall (based on a bestselling book series), a 1940s WWII nurse who travels through time and finds herself in 18th century Scotland where she meets and falls in love with Highland warrior Jamie Fraser, has won the hearts of many since its premiere on Starz in 2014. And because there is nothing any of us can do to make Season 3 premiere earlier (it is still TBD for later in 2017), you can at least brighten your significant other's day with a show-themed present and maybe a card written "to my Sassenach."
RELATED: Outlander Casts Mr. Willoughby and Captain Thomas Leonard
TV Insider did all of the legwork (you're welcome) and found these must-have Outlander-themed gifts any true lover of the show would adore. Click the links below to purchase any of these gifts.

1. Replica of Claire's Shawl
February is generally pretty chilly. Why not help your S.O. keep warm in this Outlander official tartan-patterned shawl like the one above?
2. Handmade Quote Necklace
This handmade Etsy necklace from RosetteBelles features the text from Jamie and Claire's wedding vows from Diana Gabaldon's first book in the series: "Ye are blood of my blood, and bone of my bone."
3. Assorted Walkers Shortbread
These delicious cookies have packaging with your favorite duo on the outside.
4. Replica of Claire's Arm Warmers
These official replicas are perfect for those cold winter months. Bonus: Holding hands will still be easy!
RELATED: Sign up for TV Insider's Outlander Newsletter
5. Framed Art Print
"For where all love is, the speaking is unncesscary." This framed quote from Society6's GeekeryAndBeyond says it all, so you don't have to.
6. Stemless Wine Glass Set
From Etsy creator The904Store, these custom wine glasses are perfect for a romantic night in re-watching Seasons 1 and 2, as they have "Sassenach" and and the Fraser motto, "Je Suis Prest" written on them.
7. Cosmetic Case
This gorgeous cosmetic bag spotlights a hand-painted Claire in her stunning red dress from Season 2's Paris trip.
8. Matching Mugs
These charming mugs from Etsy user SassyGalsWisdom feature Claire and Jamie's wedding vows: "Blood of my Blood" on one, and "Bone of my Bone," on the other.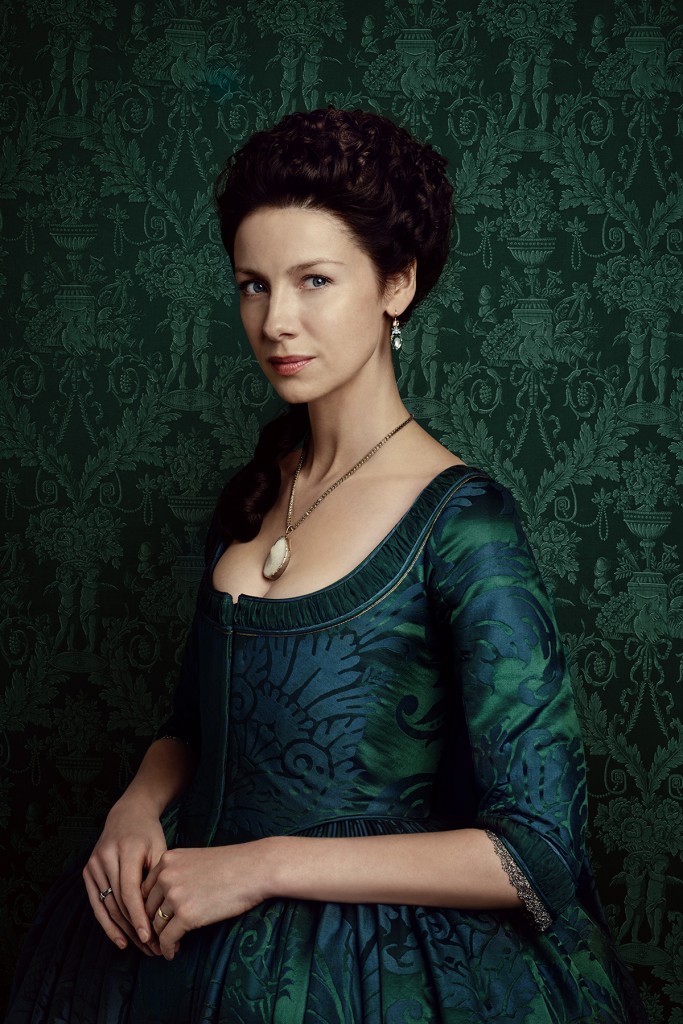 9. Poison Detector Necklace
From Etsy's DBakerJewelry, you can purchase a replica of Claire's Season 2 poison detector necklace (as seen in the photo above), a gift to her from Master Raymond (Dominique Piñon). The replica features a white druzy (no two look alike!) on an 18-inch gold chain. It may not be needed for practical reasons (at least we hope not!), but it sure is pretty!
10. Themed Soy Candles
From Etsy user NerdieNifties, you can purchase either a Jamie Fraser-scented candle, a Sassenach one, or one that bears the scent of Claire's Herbs. They're all vegan and hand-poured, so you can really show your sweet how much you care.
11. Jamie's Wedding Band for Claire
This sterling silver replica of Jamie's wedding band to Claire (seen above) also has the option for an inner engraving. All from Etsy's AdeleMuracegioielli.
12. Outlander-inspired Teas and Salve Gift Set
From Etsy user MMarvelousMedicinals comes a gift set for anyone who shares Claire's love of herbal healing. The set features Mrs. Fitz Marigold Salve, Mentholated "Goose" Grease, Catarrh Tea and Claire's Winter Vitamin Tea, all of which are creations inspired by the books.
13. Fleece Blankets
For cuddling and binge-watching Outlander only.
14. Blu-ray Box Set Seasons 1 & 2If your S.O. loves this show and doesn't own this yet, they will definitely thank you for this box set loaded with special features like gag reels, deleted scenes an introductions by the show's EP Ronald D. Moore.
Outlander Season 3 premieres in 2017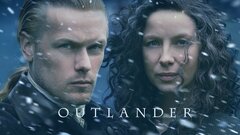 Powered by