'Outlander' Casts Mr. Willoughby and Captain Thomas Leonard
After months of Droutlander speculation, the Starz drama Outlander has finally announced the casting for two major Season 3 roles. Gary Young (The Shannara Chronicles), a New Zealand actor, will play Mr. Willoughby and newcomer Charlie Hiett will bring to life Captain Thomas Leonard.
Buzz started to brew last week when a shot of Young was taken on set in Scotland and passed shared online. Young's character, Willoughby, is an exiled Chinese poet with knowledge of Eastern medicine who is a confidant of Jamie Fraser (Sam Heughan). He often hides the fact that he can speak English from others.
RELATED: Sign up for TV Insider's Outlander Newsletter
Capt. Leonard is the inexperienced captain of the Artemis, the ship tClaire (Caitriona Balfe) and Jamie take to the West Indies. Leonard faces moral dilemmas as he tries to make the British Navy proud.
This upcoming season picks up as Claire travels through the stones again to her life in 1948 and must re-acquaint herself with the era and her husband Frank (Tobias Menzies). Meanwhile, Jamie deals with the aftermath of the battle of Culloden and the loss of Claire.
Both Willoughby and Leonard appear in Diana Gabaldon's book series (Season 3 is based off of Gabaldon's third book "Voyager"), and it will be interesting to see the two brought to life by Young and Hiett, respectively.
Season 3 premieres later this year on Starz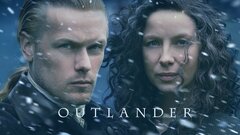 Powered by