Corey Graves Talks NXT TakeOver, Royal Rumble and Calling the Action on WWE 'Raw'
It's a busy weekend for Corey Graves as the WWE superstar-turned-broadcaster calls NXT Takeover: San Antonio and the Royal Rumble.
RELATED: 5 WWE Matches That Make Kurt Angle Hall of Fame Worthy
And the 32-year-old wouldn't have it any other way. Coming from NXT, WWE's developmental brand, he has been a true success story. Graves was forced to put his wrestling days behind him in 2014 due to injury. However, the Pittsburgh native found himself to be a natural at the announcer's booth. During the WWE Draft last year, Graves was promoted to the RAW team while still being a part of NXT. The former tag-team champion is happy to have a front-row seat to its growth over the years. He believes the recent call-ups to the main roster has presented a prime opportunity for new blood to rise to the occasion.
"I can understand why some people think it's a rebuilding phase at NXT, if you want to use those words," Graves says.
"There is a lack of familiarity with some of the superstars. You are seeing a lot of people in relatively high-profile positions that haven't been around NXT long. And if you aren't familiar or a diehard independent fan, you may not know who a lot of these guys are or what they're about. So it's good in that it's a challenge for those guys. I almost feel there was a moment in time—not that it was a negative as far as the product goes—but where everyone in NXT thought, 'Hey, we are in NXT.' You don't want to rest on your laurels, but everyone just kind of assumed that well, we are the hottest thing in sports entertainment.
"We are in a good spot," Graves continues. "I think that chip on your shoulder lends itself to making the product even better. I think of a guy like Roderick Strong, who I've known for a million years and been around the world with him. The NXT Universe doesn't really know him yet. So for a guy like him to be in a high-profile position and to have a match at TakeOver, this is his opportunity. He is the kind of guy who is wired where there is no way he is going to fail at this. I think if you take that mentality and run it through all the talent … which from what I can tell, everyone sort of has that mentality. That fire is lit. I think the changes have been a positive for NXT as a whole."
Looking at this new crop of talent turning heads, Graves has been impressed with the Authors of Pain. The intimidating duo have been a force on the show, winning the coveted Dusty Rhodes Tag Team Classic in 2016.
"I remember when those two guys got signed to the Performance Center," Graves says.
"Neither one had stepped foot in a wrestling ring. They had incredible backgrounds, but these are two guys who speak to how well the Performance Center and the system works. They are looked at as legitimate, credible threats. They are looked at as big, scary human beings. Then you put Paul Ellering with them. I love watching those guys do what they do. You put them in the ring with guys like [Johnny] Gargano and [Tommaso] Ciampa, who are immensely talented. I think that match with them at TakeOver has the potential to steal the show."
'I'm a Bit of a Workaholic'
Beyond Raw and NXT, Graves is a regular fixture on other shows as well. This includes hosting Superstar Ink and Culture Shock on the WWE Network. Needless to say, the tattoo-adorned personality is always working.
"The biggest challenge I deal with is lack of sleep," he says.
"I would never complain about being too busy. I always wanted it this way. I'm a bit of a workaholic. It keeps me sane. If I have downtime, I go crazy. It actually lends itself to being busy because there is not much preparation required because I'm so immersed in all these shows, whether it is 205 Live or NXT or Raw.
"I'm around it all the time, so I don't have to do too much research, so to speak. If there is something I think I can add where I will talk to a guy, I have a good memory when it comes to little tidbits of information. I don't like to sit down with guys and ask them a million questions. I like to get to know them and what makes them tick in a conversational manner. I feel like I draw a lot from that. If I can convey that, then it's my pleasure. I don't have to do a whole lot of preparation because I never stop."
Graves takes pride in being able to follow in the footsteps of two of his all-time favorites: Jesse Ventura and Bobby Heenan.
"Heenan's comedic timing and wit were second to none," he says. "[And] the thing that I really appreciated about Jesse, and this is what I sort of like to add to my commentary, is if I'm going to cheer for the bad guy, I at least want to have a legitimate reason or explanation as to why. It's not just 'boo this guy' or 'cheer this guy.' I think being a villain pro wrestler for so many years that my mind works that way. A bad guy never thinks of himself as a bad guy. They do things their way, but it's not to do it so people hate them because it's a shortcut. That's how I view this world through villain-colored glasses. It lends itself nicely to commentary."
Those who watched ESPN's E:60 WWE Behind the Curtain got an idea of how hard it was for the husband and father of three to end his in-ring career. Michael Cole recommended him to try his hand at broadcasting after he got hurt, thinking he might have knack for it.
"He has been there the entire journey," Graves says. "He has always been there to give me pointers. He comes to NXT and works in the producer capacity and listens to Tom Phillips and I. After every show he goes, 'This sucked. You need to do this or work on that.' He gives valuable feedback. As far as coming to Monday Night Raw, I feel it was a seamless transition because I feel like I have been working with Cole for so long. He is so talented. He doesn't get nearly enough credit for steering the ship. If it weren't for him and Saxton setting me up, I wouldn't be able to deliver these funny lines or impactful lines. I got all the respect in the world for these guys. And as much crap I give Byron Saxton, he is one of my favorite human beings in the world. He makes my job so much easier when I can't think of something to say, he is there."
Graves isn't one to listen to himself or watch his work. He gauges everyone's reaction. The biggest thrill for him is when superstars go out of their way to thank him.
"With The Revival and DIY in Toronto, I had both teams come up to me because they felt it helped the emotion of the match," he says.
"I have the easy part. I get to be a fan. Those guys are going out there and doing what they do. I have respect for that because I did it. For me to get lost in it as a fan and be able to convey my excitement, it just makes my job easier. I try not to think of things I'm proud of. I'm not one to pat myself on the back. I'm just happy to be in the position I'm at."
Ready To Rumble
Graves is living a new dream set out for himself, with a highlight being able to call this weekend's Royal Rumble. It's his favorite event of the year, and he says that the 1992 edition is a standout from a fan's perspective. Ric Flair went the distance to win the vacant WWE Championship. Graves will try to fit in the, 'Not fair to Flair,' line just to get a laugh out of Flair's daughter and current Women's Champion, Charlotte.
"To be calling the Rumble match itself is incredible," says Graves. "You can't match the unpredictability of the Rumble. It is special because you never know what is going to happen. Then to top it all off, I get to call it with Cole and Jerry 'The King' Lawler. I know Jerry fairly well, but I have never called a live broadcast with him. So I'm actually very excited to get to work with King and Cole."
RELATED: 'Stone Cold' Steve Austin Talks Royal Rumble
The Rumble is known to have its share of nostalgic appearances and unexpected debuts. In 2016, AJ Styles arrived in spectacular fashion in the match. Samoa Joe and [Shinsuke] Nakamura are two from NXT that Graves wouldn't mind seeing get the call up in the near future.
"Both those guys are workhorses," he says. "They are incredibly talented. They both have what it takes to be massive stars on Raw or SmackDown. I think for Triple H it has been a matter of not if but when and finding the right opportunity to maximize their potential. Those two guys have done a lot for NXT in the last year."
NXT TakeOver: San Antonio, Saturday, Jan. 28, 8/7c, WWE Network
WWE Royal Rumble, Sunday, Jan. 29, 7/6c, Pay-Per-View and WWE Network
WWE Raw, Mondays, 8/7c, USA Network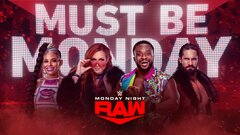 WWE Raw
where to stream
Powered by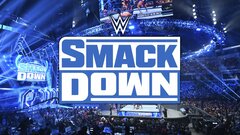 Powered by