Victoria Rowell Joins Amazon Prime's Emmy-Winning Soap 'The Bay'
Order in the court! Former The Young and the Restless star Victoria Rowell has joined the cast of Amazon Prime's Emmy-winning digital drama The Bay. Her role: Iris Hopkins, a hard-as-nails judge who will preside over the trial of accused killer Sara Garrett (Days of Our Lives' Mary Beth Evans). Rowell will appear in Season 3, which is set to stream this spring.
A show rep tells TV Insider Judge Hopkins is "unimpressed with the display of wealth and power in her courtroom and determined to see that justice is served—but the situation is complicated by her past relationship with John Blackwell [The Bold and the Beautiful vet Ronn Moss], who happens to be Sara's estranged and vindictive brother." Rowell's role is said to be recurring—after all, you always need a judge on a scandalous soap opera!
RELATED: Eric Braeden Previews His Startling New Memoir "I'll Be Damned"
"And you especially need a judge out of her robes…wink, wink!" says Rowell with a laugh. "Iris has a very interesting past and, though she's a no nonsense, take charge kind of woman, she also has a great, wry sense of humor. It's a beautifully written part. If [series creator/executive producer] Gregori Martin hadn't offered it to me out-right, I would have been begging him to let me audition!"
The Bay boasts a massive cast of current and past daytime soap favorites. "It's like the most incredible family reunion—a beautiful communion of people who'd normally only be getting together at the Daytime Emmys," says Rowell. "When you've made your legacy in soap operas, there's an unspoken understanding. We've all shared the same incredible, unique experience." And there's none of that phony-baloney Hollywood stuff. "Let me tell you," says Rowell, "on the set of The Bay, the hugs and kisses are genuine!"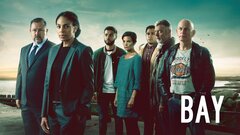 Powered by