Days of Our Lives: The 'Life-Changing' Issue With Daytime's Historic Same-Sex Marriage
There's a saying in soaps that a happy couple is a boring couple. If so, Days of Our Lives' Will Horton (Guy Wilson) and Sonny Kiriakis (Freddie Smith) have nothing to worry about because their historic relationship, the first male same-sex marriage in daytime-drama history, is a disaster!
But who saw this coming? For several weeks, viewers were led to think Sonny would succumb to the lusty advances of his ex-lover, Paul Narita (Christopher Sean), a closeted baseball player who came to Salem for surgery on his "billion-dollar arm." Some hot sex took place all right–in episodes airing January 8 and 9–only it happened between Paul and Sonny's husband.
"This is not the way anybody thought this story would go–least of all me," says Smith, with a laugh. "It's a supercrazy twist, and when Sonny finds out what Will has done, it's going to be insane."
But don't go blaming the baller. Will, a freelance reporter, recently met Paul when he was assigned to write a story on him. Paul has no idea Will is married or that he even knows Sonny. "Paul is not the villain in this triangle," Sean says. "Sure, he has animalistic urges and he pounced, but it's Will who was easily swayed. He wanted that forbidden fruit."
As the story unfolds, Paul intends to come out in Will's article but will get cold feet, fearing the reaction of his conservative Japanese family–not at all what a ruthless journo like Will wants to hear. "The audience reaction to Will is going to be scalding," Wilson predicts. "To be fair, it's not like he pursued this affair in any way, but he certainly gave into temptation. He is going to deeply regret this."
Can the marriage be saved? "This is life-changing," says Smith. "Will and Sonny will either grow and learn from this or call it quits." But how can they heal if temptation won't leave town? Hint: Days shoots nearly half a year in advance, and Sean is still reporting for work.
Days of Our Lives, Weekdays, NBC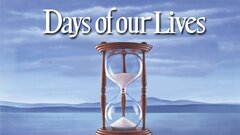 Powered by