See 'SNL' Star Chloe Fineman Spoof Lily-Rose Depp in 'The Idol' (VIDEO)
Saturday Night Live's Chloe Fineman does such a good impersonation of Lily-Rose Depp's The Idol character that even Depp herself couldn't help but be impressed.
On Thursday, June 8, Fineman shared an Instagram Reel, captioned "My audition for THE IDOL (must have got lost in the mail)," adding, "@lilyrose_depp is a GODDESS of talent."
The video (watch below) sees the master impressionist channeling Depp's Jocelyn, the aspiring songstress from the new HBO series. Wearing a backward bra and dark eye shadow, Fineman talks to the camera while smoking a handful of cigarettes, mocking how Depp's character always seems to have a cigarette in hand.
View this post on Instagram
It's also full of nonsensical quotes, imitating the cringey dialogue from the show, such as "Music should sound like it's poly, or like bi, or like, music doesn't have a gender, it just f***s."
There is also mention of The Weeknd's character Tedros, with Fineman's character saying, "He was dressed in a bat cape, but I think he's gonna, like, change my whole career."
We then hear "Tedros" off-screen (actually Fineman's partner Casey Thomas Brown, who filmed the video) demanding that "Jocelyn" sing. Fineman breaks into a rendition of Cher's "Believe" while she has a red scarf of some sort wrapped around her head.
Fans loved the video, with former SNL star David Spade commenting, "Hilar," while Chrissy Teigen wrote, "the bra lolllll." But the biggest fan of all was Depp herself, who took to the Instagram comments to share her thoughts on the hilarious spoof.
"I'm loling," Depp wrote, followed by several crying laughing face emojis. She also added, "and ur makeup looks bomb."
"Obsessed with you," Fineman responded to The Idol star.
Depp wasn't the only The Idol cast member to comment on Fineman's spoof, as singer-songwriter Moses Sumney, who plays Izaak on the HBO drama, also commented, writing, "Amazing beautiful timeless … just needs more cigarettes."
The Idol, Sundays, 9/8c, HBO and Max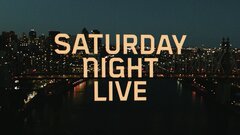 Powered by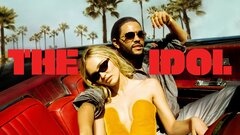 Powered by