Helen Hunt's Rainey Confronts Ashley in 'Blindspotting' Season 2 Finale Sneak Peek (VIDEO)
Things are falling apart for Ashley (Jasmine Cephas Jones) in the Season 2 finale of STARZ' Blindspotting. In the episode "Return to Ithaca," she is ostracized by the entire Turner family after it comes out that she cheated on her incarcerated husband.
In TV Insider's exclusive clip above, Rainey (Helen Hunt) confronts Ashley for cheating on her son. "You know, Miles' dad cheated on me for years," Rainey begins. "So excuse me if I'm not hyper-sympathetic to you getting drunk and f***ing off your marriage while my son is in prison." Although she says it was just a kiss, Rainey can't be too sure and doesn't care; she only cares about her son. "Yeah, I know that's it," Ashley bursts out. "'Well, hey Ashley, I'm sort of your mom too!' Yeah, my mom would have loved that." Ashley says she just made a mistake and feels terrible. When Rainey says, "Good," Ashley petulantly asks her to go now, but Rainey says she can't because she really is like her kid.
Trish (Jaylen Barron) and Jacque (April Absynth) must deal with the fallout of her revelation, and Earl (Benjamin Turner) receives a surprising call.
Season 2 picked up nine months after Ashley and Miles's prison nuptials in the season 1 finale.
"Ashley is doing backflips to try and raise Sean on her own," says the official synopsis. "She is reaching her breaking point and is taking it out on everyone around her. Miles is adjusting to life on the inside and counting down the days before their first family visitation weekend at San Quentin. Rainey is doing her best to make Ashley and Sean feel at home while trying to find a way to stay connected to her son behind bars, but Ashley holds all the cards.
"Trish's new business is flourishing, but she is dealing with jealousy issues now that her best friend and business partner Jacque is dating Cuddie. Janelle is growing frustrated with Ashley's constant need for support and has begun to miss her life back in Bali. And then, of course, Earl, fresh out of prison himself for unintentionally breaking his probation, has moved out of Nancy's house and is trying to re-establish a relationship with his own family and his past. Welcome back to the ordeal."
Blindspotting, Season 2 Finale, Friday, May 26, 9/8c, Starz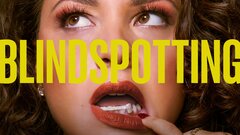 Powered by