'SVU' & 'Organized Crime' Finale Crossover: A Gift Exchange, Plus Both Squads Say Goodbye to Detectives (RECAP)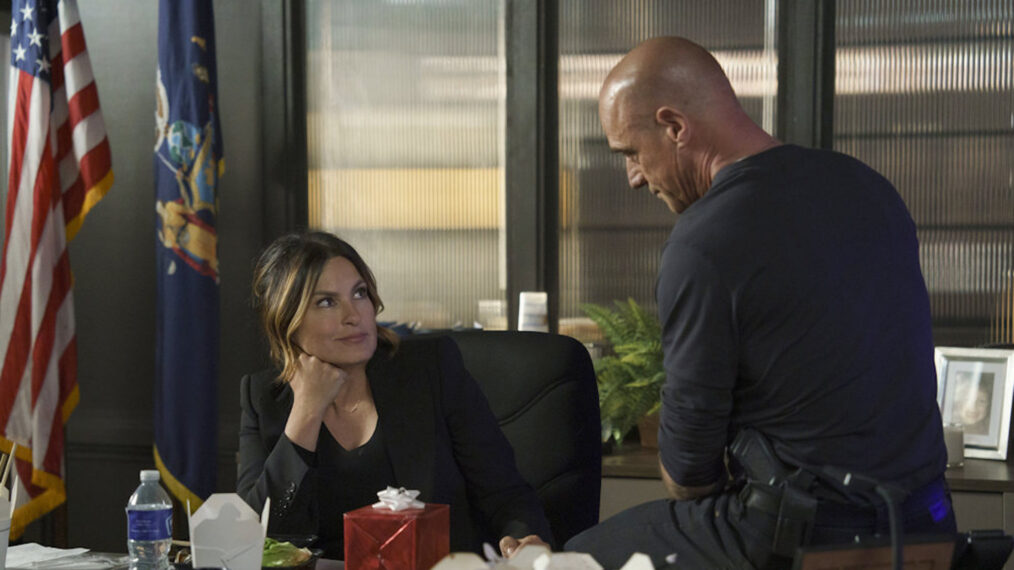 [Warning: The below contains MAJOR spoilers for the Law & Order: SVU Season 24 finale "All Pain Is One Malady" and Law & Order: Organized Crime Season 3 finale "With Many Names."]
In order to take down the person behind Shadowërk, the site that posts murders and rapes for hire, SVU and Organized Crime team up in the final episodes of the season. But the personal relationships are what we're most interested in watching play out.
But the case takes priority, at least at first. While both squads want to take down the person behind the site, McGrath (Terry Serpico) cares more about what 1PP wants: the New York perps arraigned and arrested ASAP. That's exactly what happens, with everyone who paid for or committed the crimes arraigned as he speaks to the press about the task force. Jet (Ainsley Seiger) comes up with a virus to slow down Shadowërk's system so the person behind it will have to replace the entire server, and while she needs a few days to make sure everything's in place, McGrath orders her to do it immediately. At first, it seems to work, but when suddenly the site is taken down, McGrath blames Jet.
It will be back up because he's trying to take revenge on the world, Rollins (Kelli Giddish) tells Benson (Mariska Hargitay) when she stops by, and the captain can tell that her former detective is enjoying herself. Is she sorry she left SVU? "Stabler really knows how to gossip, huh?" Rollins asks. "Not Stabler, Amanda, I can see it," Benson explains. She can tell that while Rollins loves her students, she loves them more. "My life could be so easy. Part-time teaching, get to spend time with family, but it's not me," Rollins admits, and no, Carisi (Peter Scanavino) doesn't know. "I'm really good at…" "Compartmentalizing," Benson knows.
Later, Benson and Stabler (Christopher Meloni), waiting for a break in the case, have dinner at her desk. "I wish I could bottle this, this moment," he says, and the two smile. Things keep changing, they both acknowledge. He then calls her out on the unopened gift in her office; it's from Noah's half-brother's adopted parents, and they're "normal," she says, "like a TV family." Stabler knows why she hasn't opened it: She's afraid whatever's inside is too normal., and that scares her more than anything she'll face in her life. "Thank you, Dr. Stabler," Benson says.
That's when things start moving fast: An IT technician comes to the office in Ohio where the server is. After they arrest him and Benson and Stabler head to Ohio, a new job pops up on Shadowërk: $50,000 bounties for both Benson and Stabler. The bridge between SVU and Organized Crime episodes reveals the person behind the site: Kyle, the son of one of the employees in the office where the server was. But she refuses to believe he could be responsible.
Even with the bounties on their heads, Benson and Stabler grab food at a local diner, only for it to come under attack by a man (likely taking the job from the site) spraying a gas first into the car of feds outside, then everyone inside as well. Benson is shot in the process, but as the only one who can see — she wet a napkin and protected her eyes when she saw the gas — she can direct Stabler to shoot back then guide him as he carries her out of the building.
Fortunately, Benson's going to be fine, but "thought I'd lost you," Stabler admits as he checks on her after the doctor finishes treating her. "I can't imagine what that brings up for you," Benson says, before they're interrupted by his phone. After Rollins showed Kyle's mother his suicide note and talked to her, she gave up his location.
But that's when everything goes wrong. Kyle shoots Jamie (Brent Antonello), in the neck. When Bell (Danielle Moné Truitt) corners Kyle, he looks to Stabler before stabbing himself with his sword. And then there are two people in desperate need of medical attention — as Stabler puts it, Kyle can die after he takes down the site — and only one medic. Jamie insists the medic go to Kyle as Bobby (Rick Gonzalez) tries to keep him alive … but he can't feel his legs.
Jamie makes it through surgery, but the bullet went through his spine. He'll never walk again, he tells Jet over the phone, with Bobby holding it. He can't even move his hands and needs a device to send shocks to his nerves so he can breathe. "Jamie, I love you," she says, but he just looks to Bobby to end the call. After he does, Jamie asks him to do something for him: Let him go. "This is not a life. This is not my life. It's not. I'm serious. Disconnect the box, please," he asks. Bobby refuses, then leaves Jamie to spend time with his father … and then Jamie codes, the device that helped him breathe gone, and the Organized Crime unit must mourn.
After Kyle shuts down the site — and Muncy (Molly Burnett) leaves SVU for a position McGrath offered her on a task force — Stabler goes to see Benson in her office. Losing Jamie "got me thinking" about "how precious life is," he says and gives her a gift, "a reminder" before he left for a new case. He'll be gone a while. She can only open his gift after the one from Noah's half-brother's parents, he insists, and she gives him that one to open. Inside is an ornament, and he removes an "E" so it reads "Liv Love Laugh."
As for his gift for her, it's a compass on a necklace. Is it supposed to lead her somewhere or to something, Benson asks. "Lead you to happiness, Liv," Stabler tells her. "I sure as hell am going to try," she says. "Me too, partner," he tells her before leaving.
And so the slow burn continues for another season. And unfortunately, we didn't get anything else from Rollins about how she feels about her life post-SVU.
Law & Order: SVU, Season 25, Fall 2023, NBC
Law & Order: Organized Crime, Season 4, Midseason, NBC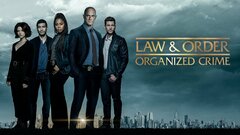 Powered by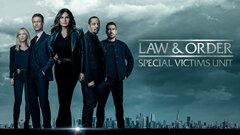 Powered by