Marvel's Agent Carter: A Superspy With Style
2015 Preview | Premieres Tuesday, Jan. 6, 8/7c, ABC
World War II is over, but superspy Peggy Carter is still fighting the good fight—and she's looking pretty damn good while doing it. ABC's lushly produced, seven-episode action-adventure series Marvel's Agent Carter, set in 1946, will be bringing some old-style Hollywood glamour to primetime. Leading lady Hayley Atwell wholeheartedly approves.
"This series is such a film-noir feast for the eyes that I come to work an hour early just to watch," says the British actress, who first played Carter in the 2011 movie blockbuster Marvel's Captain America: The First Avenger. "Despite all the chaos of the war years, people had great style—the guys so elegant and gentlemanlike, the women so beautiful and well turned out with their cinched waists, pencil skirts, pin curls, and red lips. To act in this time period is absolute heaven."
Peggy, however, is in her own kind of hell. She had been a fierce and brilliant secret agent for the Allies' Strategic Scientific Reserve during the war—in fact, she will one day be integral to the formation of S.H.I.E.L.D. and serve as its first cohead. But with the Nazis defeated, she's been demoted to an SSR desk job. "Peggy is making coffee for the men and taking their lunch orders," says Atwell. "She's feeling incredibly wasted, disrespected, and frustrated."
She's also in deep mourning for her love, Steve Rogers (aka Captain America), who is believed to have died in a plane crash. To bury her grief and get back some self-respect, Peggy decides to moonlight for her old friend, industrialist Howard Stark (Dominic Cooper), who is being framed for selling weapons of mass destruction to the enemy and is wanted by the SSR.
"That has Peggy leading a triple life," says series cocreator Christopher Markus. "Her friends and neighbors think she works for the telephone company, and the SSR has no idea she's working undercover for Stark to clear his name." But can she truly trust her new employer? Stark, future father of Tony "Iron Man" Stark, is "a known rapscallion," says Markus. "He's not a traitor to his country, but that doesn't mean he won't end up on the wrong side of the law. He has his secrets."
Markus and cocreator Stephen McFeely wrote the scripts for The First Avenger and modern-day sequel Marvel's Captain America: The Winter Soldier, which featured an elderly Peggy on her deathbed. "We're the first to admit we didn't give the character that much to do in the films," McFeely says. "It's Hayley's incredible performance that made people want to know more about Agent Carter. We owe this series all to her."
The Late Late Show With James Corden
"Crying? Are you crying!? There's no crying in late night!"
– Tom Hanks gives some self-referential advice to the new host.
The Middle
"It's a new fragrance I'm working on. It's called 'Not Axl by Brick.'"
— Brick (Atticus Shaffer) is still bristling over the threat of sharing his bedroom again with visiting brother Axl (Charlie McDermott) when their mother compliments the room's smell.
The Walking Dead
"Things don't get better because you want them to … If you don't fight, you die." – Rick Grimes
–Rick's (Andrew Lincoln) taking a dark-but-practical approach to survival.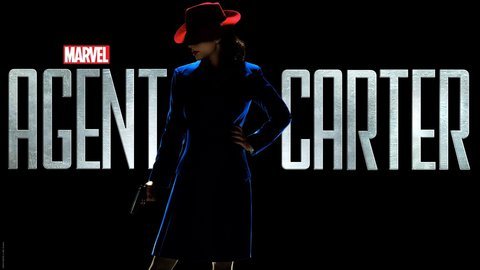 Powered by