What's Worth Watching: 'Mom', 'The Good Place', 'Nashville', 'Top Chef' and more for Thursday, January 19
Mom (9/8c, CBS): Remember when Chris Pratt was a second-tier (albeit charming) supporting player on Parks and Recreation? That seems like ancient history, now that he's a full-fledged movie star with hits like Guardians of the Galaxy, The LEGO Movie and Jurassic World on his resume. So give him points for husbandly loyalty as he returns to TV to play opposite his wife/series star Anna Faris in one of TV's better sitcoms. His hunky charisma naturally sends Christy (Faris) and the rest of her gang into a fit of giggles after their meet-cute—until buzzkill Marjorie (the wonderful Mimi Kennedy) reveals he's her nephew, Nick, and strictly off limits. Does that stop Christy? Not if Bonnie (Allison Janney) has anything to say about it—which she always does. There's no doubt they have chemistry, but the afterglow isn't what Christy expects.
The Good Place (8/7c, NBC): The heavenly comedy signs off with back-to-back episodes, as Eleanor (Kristen Bell) sets course for the "medium place" of eternal mediocrity to escape being sent to the Bad Place along with fellow imposter Jianyu/Jason (Manny Jacinto) and his virtual bride Janet (D'Arcy Carden). Their escapade could have fateful consequences for Michael (Ted Danson), Chidi (William Jackson Harper) and Tahani (Jameela Jamil), as an impassive judge makes his ruling. (NBC only made the first of the two episodes available for review, and there's no way I'm missing the second half.)
Nashville (9/8c, CMT): Scoring record ratings for the country-music cable channel since its move from ABC, the musical drama's fifth season has been a strong one, with Juliette (Hayden Panettiere) showing unusual maturity as she deals with the aftereffects of her plane crash, though this week she impatiently seeks advanced treatment after recovering some feeling in her legs. Rayna's (Connie Britton) fortunes could also change, when a tech guru makes her an offer regarding the struggling Highway 65 label.
Top Chef (10/9c, Bravo): A fractious highlight of any Top Chef season, it's time for Restaurant Wars in a plus-sized 75-minute episode. The remaining eight players are split into two teams responsible for designing a pop-up eatery and creating its menu. The new twist: The teams will take over the same space on consecutive nights, which means one group will get an extra day to prepare. Which is still no guarantee for success.
Inside Thursday TV: Sheldon adopts the unusual role of peacemaker on CBS's The Big Bang Theory (8/7c) when Penny (Kaley Cuoco) and Leonard (Johnny Galecki) argue, sending her off on a spa weekend with Amy (Mayim Bialik). … GSN launches the new game show Divided (9/8c), hosted by Mike Richards, an exercise in greed in which a team of four must not only agree on correct answers, but ultimately must decide how their cash winnings will be split. The longer it takes them to come to a consensus, the less money they end up with. … FX's melancholy dark comedy Baskets returns for a second season (10/9c), of note primarily for Louie Anderson's Emmy-winning performance as Christine, the dour mother of failed clown Chip (Zach Galifianakis) and brother Dale (also Galifianakis). … Two former late-night hosts face off in Spike's Lip Sync Battle (10/9c), when Jay Leno performs "Ballroom Blitz" opposite Craig Ferguson's rendition of "Take a Chance On Me."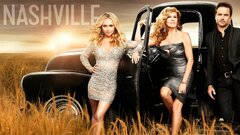 Powered by