Yvette Nicole Brown Says 'General Hospital' Found 'Perfect Way' to Honor Sonya Eddy
As viewers saw in yesterday's episode of General Hospital, Elizabeth Webber (Rebecca Herbst) got devastating news related to her friend and fellow nurse Epiphany Johnson (played by Sonya Eddy, who passed away in December at the age of 55). As the General Hospital family comes together to pay tribute to Epiphany in Wednesday's episode, they'll be joined on-screen by a real-life friend of Eddy's: actress Yvette Nicole Brown (Community).
TV Insider chatted exclusively with Brown about how she and Eddy became pals and why she accepted GH's invitation to honor her pal, who played the beloved, no-nonsense nurse.
How did you and Sonya become friends?
Yvette Nicole Brown: We started in the industry around the same time. We'd see each other at auditions. We became friends when we tested for an ABC pilot, The Big House, which starred Kevin Hart, in 2003. I collected her. She became a family member. There were four of us — Sonya, Octavia Spencer, Carla Renata, and myself. We called ourselves "The Four Divas." In our "salad years," we supported each other. We put our flags down in different parts of the industry. We had a great 20-year friendship.
Actors competing for the same role isn't always the best blueprint for friendship. It's rare.
When I got into this business, I decided from the beginning that I wasn't going to go through this without kindness or decency. Thankfully, the people I've decided to take this ride with feel the same way. There were times when we'd all call each other and say, "I got a call for this role. It's perfect for any of us." That's not foreign to me. It breaks my heart that more people aren't like that. I'd love to help people reach their destiny.
View this post on Instagram
How did you coming to GH for this tribute episode come about?
Octavia and Carla and I had all spoken online about how losing Sonya affected us. Mark Teschner [GH's casting director] reached out to my agent and said, "We're putting something together that will be a tribute to both Sonya and Epiphany. We were wondering if Yvette would come on for it?" I didn't know what the role was going to be, but I wanted to do this. I got the script a few days before we shot the episode.
GH could have written that Epiphany graduated medical school, fulling her dream to become a doctor, and gone to work at Mercy Hospital – or write Sonya's passing into the show. Thoughts?
What I love about them letting Epiphany pass is that we'll get to see the residents of Port Charles pay tribute to her as well as see these great actors pay tribute to Sonya. I would love the idea of Epiphany saving lives at Mercy Hospital as a doctor, but I think [what GH is doing] is a perfect way of honoring her.
How did you get started watching soaps?
My grandmother, of course. I think that's everybody's story. I watched The Young and the Restless, General Hospital, and Another World. Later, I fell in love with The Bold and the Beautiful. I feel like I've watched at least a year of every soap. My choice of soap was General Hospital. I watched it back when Luke [Anthony Geary] and Laura [Genie Francis] first got together… I was a fan through Sonny Corinthos [Maurice Benard] coming to Port Charles. I've watched my whole life.
The thing about soaps is that there are always some actors who will do decades on them. You tune back in and say, "There's someone I remember." When I was on set, I saw Jackie Zeman [Bobbie]. Also, Genie Francis and Tristan Rogers [Scorpio]. The fact that for one day I got to be a part of this show that has meant so much to me… I have Sonya to thank for this.
Without getting too deep into how your character knew Epiphany, how did you separate that from your real-life friendship with her?
This was very difficult. It was hard for me as an actor to play [as the relationship was different]. I'm playing reverence to this person, but I can't give it the same weight that I would give Sonya. The hardest part was not crying throughout it all. I had to find a way to do it. I got to a point where [my character] felt emotional, but I tried to hold it in 'til then.
As difficult as this was for you, I imagine it was also cathartic?
Yes. It was. I was also terrified. I knew if I looked in a given direction [during taping], I'd be out. I was trying to stay focused. I was on the verge of losing it. The idea that I am on GH under these circumstances is heartbreaking because I've lost a dear friend. It's hard to get excited about the sign outside [the studio that says 'General Hospital'] and to walk by the nurses station. But I am 100 percent positive that Sonya's in heaven saying, "Girl, you better go and enjoy this day!" She gets the send-off she deserves on this show. She really does.
What can you share about Sonya that people might not know?
Sonya was one of the most real people I knew. If she loved you, you knew it. If she didn't…she could still work with you. She didn't suffer fools gladly. She had a heart as big as the moon. She was honest. She understood this industry in a way that most people don't. She navigated things with grace. She gave great advice with a listening ear. She was the first person I'd go to if something was bothering me. I knew she wouldn't judge me and she'd help me through it.
It's helpful for fans who are also grieving when shows do tribute episodes to late actors.
Everyone does a wonderful job. They were talking about Epiphany but they were also talking about Sonya. It was a beautiful tribute to Epiphany and Sonya at the same time.
Why was it important for you to partake in this tribute to Sonya?
I knew Sonya for 20 years. I want people to know that Epiphany had the heart of Sonya. The people at General Hospital really got to know her. You didn't meet Sonya without loving her.
General Hospital, Weekdays, ABC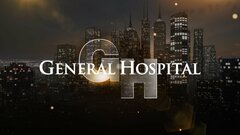 Powered by