'Survivor' 44 Recap: Major Idol Plot Twist Sows Chaos Among Tribes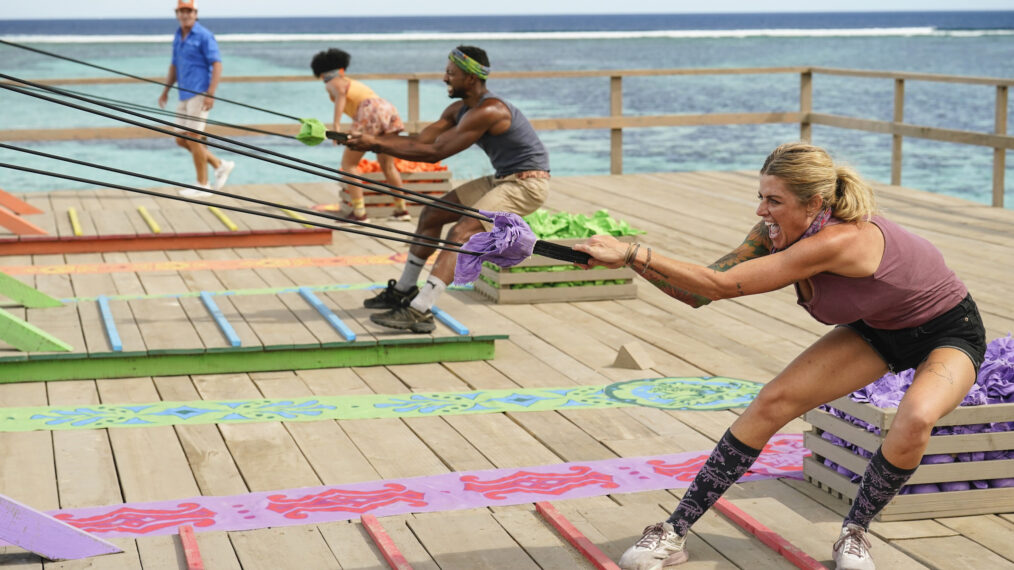 I'm Felicia
Season 44 • Episode 4
[Warning: The following contains MAJOR spoilers for Survivor Season 44 Episode 4, "I'm Felicia."]

The Survivor Season 44 cast is savvy, but Survivor wants to see how savvy they can be in the face of unprecedented changes.
Season 44 Episode 4 of the CBS competition series began with early fan-favorite Carolyn pulling some idol trickery. Last week, viewers saw similarly sneaky idol moves from Soka's Danny and Ratu's Matthew. Thanks to their tricks, Soka's Matt, Ratu's Jaime, and now Tika's Sarah all have fake hidden immunity idols they believe to be real.
The Survivor game makers basically said, "Idol twists? Hold my beer." The Episode 4 reward challenge proved difficult for Carolyn. Soka enjoyed an early victory, snagging a large tarp for their beach shelter, and Ratu came in second, scoring a smaller but useful tarp. Tika's loss means they lost their flint. Jeff Probst then instructed Soka to choose one person from each tribe to embark on a summit journey.
The choice from their own team was Joshua, who was on thin ice with his team for believing he was "running" the game — in reality, he was just confident that he had alliances on both sides. They then sent Jaime from Ratu and Carson from Tika. The trio went on their summit challenge, excited to possibly risk votes and snag idols. But the summit's peak posed no such risk.
If only we could bottle up Jaime's energy to use whenever we need!💥 #Survivor pic.twitter.com/s6ROgtK9II

— SURVIVOR (@survivorcbs) March 23, 2023
Awaiting each player on their solo trip was none other than an immunity idol, but they came with major caveats. For starters, the idols have an expiration date.
"Once all players are living together on one beach, this idol loses all power and can no longer be used," the parchment read.
"Oh, one more thing," it ominously added. "You will not be returning to your tribe."
As the trio drew new buffs, they realized they'd stepped on their tribe's beaches for the last time. Joshua is now on Tika, Carson on Ratu, and Jaime on Soka. This throws everyone's alliances into chaos, forcing many to go back to square one.
The three players kept their new idols secret, and Jaime especially so, provided she believed she had two. Joshua sowed distrust among his new teammates when lying about his surgical profession. And Carson downplayed his strategic skills, saying Yam Yam was running the game at Tika and being open to an alliance with Matthew (who majorly begrudged the seemingly wasted time put into his alliance — and fake idol fallback plan — with Jaime).
The immunity challenge provided the next best opportunity to build tribal trust with the new members. Being the new kid in school ahead of tribal council is not what anyone wanted to be. Carson showed his puzzle prowess, helping the physically drained Lauren pull through a second place win. Soka snagged first again, proving they're a strong challenge force even in the face of this new player plot twist.
Tika's challenge struggle pressed on, with the purple team coming in last. At camp, Joshua's name was the first one on the chopping block. The lack of trust upon their meeting, plus him being the new kid in town, made him an easy target. But Carolyn's previously strong alliance with Yam Yam was shaken in these talks.
Yam Yam made the mistake of telling Carolyn she would be the decoy vote, saying he was seen as a threat, not her, but "don't take that personally." She did, but not in the way he would think. She told the cameras she didn't come to Survivor to be "told what every plan was."
To her credit, she may have a goofy as hell personality, but she has kept her idol secret under tight lock and key so far, and she successfully planted a fake one — one that Sarah brought into tribal council as her failsafe. Joshua proved his trustworthiness to Carolyn by telling her about the decoy plan that he believed to be true. He offered to play his idol for Carolyn, but they also considered him playing it for himself. And then, they could use that safety net to vote out Sarah with their two-vote majority.
Yam Yam and Sarah may have realized in tribal council that Carolyn's unease wasn't a bluff. The discord between the three made Carolyn wonder if she was getting blindsided ("I'm Felicia," she predicted), and it seemingly made Yam Yam and Sarah wonder if they should consider voting her out.
Joshua ultimately played his hidden immunity idol for himself, nullifying any votes for him. Sarah did not play hers, so viewers didn't get to see the fake idol reveal. The first and second votes were for Joshua, the third and fourth for Sarah, making Yam Yam's jaw drop. Carolyn and Joshua's team-up shook him to his core, and the two victors walked away proving they're not to be underestimated.
One thing still up in the air: did Carolyn keep the right idol, or was the "fake" one flushed out with Sarah the real thing? There's been some fan confusion on this front, as that episode's edit didn't make it clear. We won't know until the moment Carolyn decides to put it in play.
One real thing leaving with Sarah: her first-of-its-kind inheritance advantage. But Survivor is Survivor. We have a feeling the show won't let its new feature slip away so easily.
Survivor, Wednesdays, 8/7c, CBS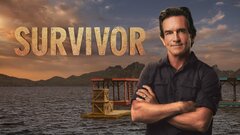 Powered by