There's Something About Mary: Downton Abbey's Leading Lady Reclaims Her Zest for Life in Season 5
This could be the year that Lady Mary takes a lover—or, at the very least, takes control. In the Season 5 premiere of PBS's smash period drama Downton Abbey, the eldest Crawley daughter (Michelle Dockery) considers a gentleman caller's indecent proposal as they converse in her bedroom. Her one caveat if she is to agree to the tryst: "No one must ever find out."
After two years of mourning her husband, Matthew, Mary is ready to "embrace her life and embrace change," Dockery says. She's regained the regal air and acerbic wit inherited from her formidable grandmother, the Dowager Countess Violet (Maggie Smith, who has won two Emmys for her withering repartee). As Mary explains in the season premiere, she not only wants a proper father for her toddler, George, but also someone she can commit to without reservation—"I intend to be as happy with my second husband as I was with the first"—and she wants to ensure they're compatible in every way. To that end, she's still juggling the two suitors who wooed her last season: the sincere-seeming Tony Gillingham (Tom Cullen) and the blunt-talking Charles Blake (Julian Ovenden). "She's leaning toward one of them," Dockery teases, "but both are handsome, eligible men."
Whether either will suit Mary's standards is far from decided. "The forging of a second marriage is a complicated business," executive producer Gareth Neame says. And Mary's not the only one contemplating a second chance at love. Lord Merton (Douglas Reith) continues to woo Matthew's mother, Isobel (Penelope Wilton), and Violet plays matchmaker. "Romance," Neame says, "is not entirely reserved for the young."
Mary's reignited confidence extends outside the bedroom. The budding businesswoman is intent on making the financially precarious Downton profitable, and her plans often conflict with the old-fashioned ways of her father, Robert (Hugh Bonneville). "Robert has a morality based on the responsibilities of a 19th-century landowner. It's adorable, but it leaves him and the estate vulnerable," says creator Julian Fellowes, who himself lives in a 17th-century English manor house. "From a historical perspective, Downton's future is far from certain. The 1920s are the first wave of the great families and their great houses going under. Mary is more a creature of the modern world."
Still, as modern as she tries to be, Mary knows from experience that shattering society's taboos is not something to undertake lightly. Losing her virginity in Season 1 to a visiting Turkish diplomat—who then died in her bed—nearly derailed her plans after the secret was leaked by her resentful sister Edith (Laura Carmichael). To save her family embarrassment, Mary agreed to marry an arrogant newspaper publisher so he wouldn't write the story. (In the end, he showed a gentlemanly streak and quashed the exposé.) Since Mary feels obligated to enter marriage with complete honesty, will the next man she chooses be as forgiving as Matthew was when he learned the truth?
Secrets run though Downton like a river this season. No one is hiding a bigger one than Edith, who had a daughter after a dalliance with her married—and now missing—employer, Michael Gregson (Charles Edwards). Only her aunt Rosamund (Samantha Bond) and grandmother Violet know that Edith gave birth to a baby girl, but even they are unaware that Edith has placed the child, named Marigold, with a local farmer and his wife. "She's trying to find a way to be part of Marigold's life while keeping it from her family," Carmichael says. "If they find out, it would be shocking and shameful."
"[Society] could turn a blind eye to a widow having an affair," says Fellowes, "but it wouldn't forgive a young woman who got pregnant by a man who couldn't marry her." Between Mary and Edith's bad luck the first time each had sex, Carmichael jokes, "I think Julian is trying to send a message to young women."
Young men in the Downton era may have more sexual freedom, but they're still shackled by class. Tom Branson (Allen Leech), the Crawleys' former chauffeur and widower of youngest daughter Sybil, is caught between his Irish nationalist past and his present as a privileged guest of his titled in-laws. "Tom is trying to find his place in the world," says Leech, adding that his fiery socialist friend, teacher Sarah Bunting (Daisy Lewis), is helping him. "The difficult question for Tom is, to be his own man, will he have to leave Downton?"
The downstairs members of the household also live in dread of secrets getting spilled. Baxter (Raquel Cassidy), Cora's maid, is being blackmailed by conniving underbutler Thomas (Rob James-Collier). He knows about a crime from Baxter's past and is forcing her to spy on maid Anna (Joanne Froggatt) and her husband, Bates (Brendan Coyle), whom Thomas has hated since Bates got the coveted job of Robert's valet. What neither Baxter nor Thomas know is that Bates is a suspect in the murder of Green, Lord Gillingham's valet, who raped Anna last season. Could Bates have avenged his wife by pushing Green under a bus? "There's a danger about Bates," Fellowes says, "that goes back to his time in prison when he was falsely convicted of killing his first wife." Even Anna worries about his possible guilt. "What happened still haunts them," Neame says. "As a fan, I hope this couple will get back to the heart of their relationship, which is incredibly strong and warm."
With all these stories in play, viewers are lucky that Downton Abbey, again up for top honors at the Golden Globe and Screen Actors Guild awards later this month, has already been renewed for a sixth season. And despite reports that Season 6 would be the last, Fellowes says he has no plans to shutter the estate just yet. He cautions, however, that he's not interested in "aging up the characters" or dragging them into the depressing 1930s.
Of course, if it were up to PBS, the Crawleys and their staff would see the 1950s and beyond. "Each year has surpassed the last," says Rebecca Eaton, who for 29 years has been the executive producer of Masterpiece, the programming umbrella under which Downton falls. The ratings for Downton's fourth season grew 12 percent from the third, and the Masterpiece franchise has risen more than 100 percent since before Downton's premiere. This year PBS gave Masterpiece 20 more hours to program. New series include Grantchester, about a clergyman in 1950s England, premiering January 18; and Wolf Hall, an adaptation of Hilary Mantel's prize-winning historical novels, debuting in April and starring Homeland's Damian Lewis.
Dockery, for one, plans to stay with Downton until Fellowes is finished. "I love playing Mary, and I love being part of a show that for all of us has been really special," she says. "None of us ever imagined how huge a success it would become. Why would I want to leave that?"
Downton Abbey, Sundays, 9/8c, PBS (check local listings)
Unfailingly upbeat, even when riffing on California's alarming water shortage on night two, Corden is as playful as Jimmy Fallon, especially when camping it up alongside his starry guests: performing quick-change comic bits with Tom Hanks in a rapid-fire run-through of Hanks's film career; trashing a soap-opera set with Patricia Arquette and Chris Pine in a parody of The Young and the Restless (which is filmed on a neighboring stage); taking advice from the likes of Allison Janney, Meryl Streep and Jay Leno in a terrific first-night stunt. But when he attempted a Fallon-esque game-show parody with Will Ferrell and Kevin Hart later in the week, it felt lame and forced. And his forays outside the studio, including a gag with a pizza-delivery guy, can carry the stale whiff of more fearless Conan or Kimmel routines.
Instead of aping his peers, Corden needs to develop his own style, his own voice, and that will take time. (Much more promising was a filmed segment of "carpool karoake" silliness in which he went trill for trill with Mariah Carey in his passenger seat.)
The one significant tweak The Late Late Show brings to the traditional talk format is putting all of the celebrity guests—typically two per night—together on the couch at once, as Cordon scoots his chair from behind his desk to engage them directly in scattershot-at-best conversation. When there's a natural rapport between the guests, as with co-stars Ferrell and Hart, the results can be fun. But this approach more frequently leads to awkward moments when one star is left out of the back-and-forth for too long. (Especially noticeable when a big get like Tom Hanks plays second fiddle to Mila Kunis pitching her jewelry line.)
With Reggie Watts providing robust musical and comedic backup to Corden's infectiously giggly ring-leading, the new Late Late Show should find its footing with minimal growing pains. Whether it, or the host, grows into something more significant remains to be seen.
The Late Late Show With James Corden, Weeknights at 12:37/11:37c, CBS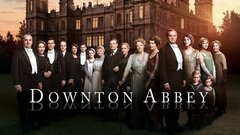 Powered by