'The Bachelor' Keeps Us Abreast of the Corinne 'Situation'
It was the group-date eyeroll heard 'round The Bachelor Nation: In Nick Viall's second week as the man of the hour, he chose to give the controversially clingy Corinne Olympios a rose after she one-upped her competitors by doffing her top during a wet-and-wild bridal-themed photo shoot and planting Nick's hands on her lovely lady lumps. Before the end of last week's show, Olympios was trending on social media and we had a full-blown villainess-in-the-making situation.
RELATED: How UnREAL Makes The Bachelor and The Bachelorette Tougher to Watch
"Is it a situation? Actually, this season has more than one situation," laughs Viall of the uproar. "I don't get that, people are so reactionary. Which I guess is great…at least they're invested."
When asked why he decided to award Olympios with the long-stem during the group outing, Viall was as upfront as his potential paramour. "One, she is beautiful. And two, she is certainly not afraid to put herself out there." Admitting that Corinne's flashy stunt threw him a bit, the franchise's four-time vet quickly noted that "I didn't want to make her feel uncomfortable for doing so…and it isn't my place to criticize her for being expressive."
If anything, the aftermath of Viall's choice to keep Corinne around gave everyone a better view of more than just some breasts. "I can see how my decision could be criticized by some of the women, but I'm OK with that. Ultimately, I gave Corinne the group-date rose because it's important to set the tone that they should all be assertive and take some risks." In addition, he feels that the move will help make it clear who is really there for the right reasons.
"I was curious about how they would handle it. You can learn more about someone when they have a situation that doesn't go their way," he observes. "Would they talk about it behind my back? Would they speak to me directly? And would they do it in a way that was effective communication?"
Bet you a discarded top that we'll see the answers to some of those questions—and see more tears—in tonight's episode.
The Bachelor, Mondays, 8/7c, ABC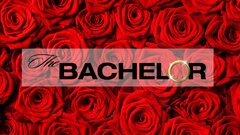 Powered by