'NCIS' Episode 450 Will Reveal Much More About Parker's Backstory
Case-cracking becomes a fractious father-son affair in NCIS's milestone episode after team leader Parker (Gary Cole) takes in his feisty retired Navy dad Roman (Francis Xavier McCarthy), introduced in the Season 19 finale. Seems Pops was kicked out of his assisted living facility for rambunctious behavior.
"It's a worst-case scenario," says executive producer Steven D. Binder. (The pair have a prickly relationship and play Risk on Sundays, because, as Parker says, "Dad likes to go to war.") Then Roman offers to help the team investigate a different nursing home that's up to shady business! "We're going to get insight on how [Parker] became the man that he is today," Binder says. "It's about heart."
The hour also has its wackiness, with an "eyebrow-raising" love triangle and a ride-share driver who moon-lights as a grandkid-for-hire dying in a car crash.
As for what's coming up after the milestone, expect some high-stakes cases, according to the EP, including "one involving a possible bio-terror attack," then more stories about the characters' personal lives.
"Some unexpected family members will pop up and help us with a case," he says. Plus, "Jimmy [Brian Dietzen] will struggle with the perils of raising a daughter alone, and Agent Knight [Katrina Law] will risk life and limb to save someone, only to find her heroic exploits go viral."
NCIS, Episode 450, Monday, February 27, 9/8c, CBS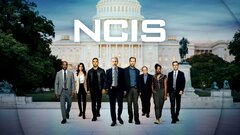 NCIS
where to stream
Powered by