'Dexter,' 'Billions' Spinoffs in the Works as Paramount Takes Over Showtime Using 'Yellowstone' Model
Showtime is following in the footsteps of Paramount as the network reportedly has plans for spinoffs and expansions of its popular series Billions and Dexter. The intention is to build out the pre-existing worlds with rich storytelling set in the past and present similar to Paramount's Yellowstone franchise format.
Spinoffs for both flagship series are currently in the works with Dexter: Origins (a working title) being given a straight-to-series order. The show will be executive produced by Clyde Phillips and is based on the Emmy-nominated series Dexter which starred Michael C. Hall.
The network is also developing a new version of Dexter: New Blood, which follows the ongoing emergence of Dexter's son, Harrison. Additionally, Showtime is exploring other spinoffs focusing on characters from the Dexter universe including the Trinity Killer who was originally played by John Lithgow.
Dexter: Origins will dramatize young Dexter Morgan at the outset of his transition into the avenging serial killer he'd later become. Set in Miami and following the real-life serial killers of his time, the show will begin just as Dexter graduates from college to join Miami Metro in his 20s where he'll meet younger versions of fan-favorite characters. Meanwhile, Dexter: New Blood is a new incarnation of the 2021-2022 drama now focusing on Harrison, who flees to New York City where he wrestles with his own violent nature.
"I couldn't be more excited about exploring and expanding the universe of Dexter. It's a privilege to contemplate going even deeper with these complex and iconic characters – and the stories, themes and possibilities they inspire. I'm thrilled that Chris and my friends at Showtime want me to help them grow this truly unique and amazingly successful franchise," Phillips said of the new shows.
As for the Billions side of things, Brian Koppelman and David Levien are overseeing the development on four separate spinoffs including Billions: Miami, which is set in the world of cryptocurrency, Billions: London focusing on the world of UK finance, Millions, and Trillions.
"We remain fascinated by people whose ambition is boundless and who think the laws of civilization and nature don't apply to them," said Koppelman and Levien. "Miami is a vital and vibrant place the super-rich have begun taking over. We're excited to show everyone what's really going on down there."
As previously announced, Paramount+ and Showtime will merge to become one entity with the pay-cable network and premium tier of the subscription being rebranded as Paramount+ with Showtime. The new combo will feature programming from both platforms. Following the news of the merger, Showtime canceled several of its shows including American Gigolo, Let the Right One In, and the completed unaired Three Women.
Ultimately, Showtime removed more than a dozen shows from the library, a move not dissimilar to competitor Warner Bros. Discovery, which cut several titles from HBO Max's service for tax write-offs. Despite the move towards franchising, titles like Homeland were not something Showtime could pursue as the Claire Danes-led series was produced by a studio owned by Disney.
What do you think of this news? Let us know your thoughts in the comments section, below, and stay tuned for news and updates on the process.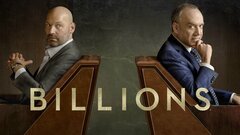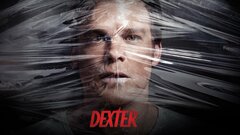 Dexter
where to stream