'Murphy Brown' Actor Charles Kimbrough Dies at 86
Charles Kimbrough, an Emmy-nominated star of Murphy Brown, has died. He was 86 years old.
The actor passed away on January 11 in Culver City, CA, as his son, John, confirmed to The New York Times.
Kimbrough is best known for playing dignified anchor Jim Dial on Murphy Brown for the CBS sitcom's original 10-season run between 1988 and 1998. His performance earned him an Emmy Award nomination for Outstanding Supporting Actor in a Comedy Series in 1990. And when CBS revived the sitcom for another season in 2018, Kimbrough brought Jim back for a multi-episode arc.
"Charlie Kimbrough … wrote a whole biography for [Jim Dial] before he started to play him," Murphy Brown creator Diane English said in a 2007 interview with the Archive of American Television. "His was different than mine, but, you know, his wins because he's got to actually be that guy."
She added: "Charlie is the most lovable, lanky, rubbery, sweet, adorable man. His hair in real life is very curly. But when he came in to read for us as Jim Dial, he just brought it all there: I mean, that ramrod posture, the anchor voice, the slicked-back hair. He brought a credibility to the character. We didn't want a Ted Baxter version of this guy. We wanted the real deal … from the Walter Cronkite, Edward R. Murrow era, and Charlie brought all that weight, in addition to just amazing comic timing."
Kimbrough was also well-known for his theater work, including his performance in the original 1970 company of Stephen Sondheim's musical Company, for which he received a Tony Award nomination.
In 1995, he shared the stage with Blythe Danner and Sarah Jessica Parker in a Manhattan Theater Club production of Sylvia. And in 2012, he joined Jim Parsons in a Broadway revival of the 1944 play Harvey.
Kimbrough, born on May 23, 1936, grew up in the Midwest before attending Indiana University and the Yale School of Drama. The actor played "much more dynamic characters" early in his career, as John told the Times, but later found himself typecast as rigid characters.
"Starting when I was 30, I somehow gave off an impression at an audition that had them mentally put me in a three-piece suit or put an attaché case in my hand," Kimbrough told The Wall Street Journal in 2012. "If there was a stiff-guy part, the director would brighten up when I came in. That wasn't the response I wanted. I was in anguish."
Kimbrough "came from a buttoned-up Midwestern family, and so he had grown up with people very much like the characters he played," John explained to the Times. "They felt very deeply, but kept it hidden beneath a facade of manners and propriety. Somehow he was able to communicate that feeling to audiences, even as the guys he played were keeping it all inside."
On the big screen, Kimbrough voiced the gargoyle Victor in Disney's 1996 movie The Hunchback of Notre Dame, a role he reprised in the film's 2002 straight-to-video sequel.
Kimbrough was married twice, once to Mary Jane Wilson, a former Yale classmate, and again to the late Alice actress Beth Howland, who appeared with him in Company. He's survived by his son, his sister, Linda, and his stepdaughter, Holly Howland.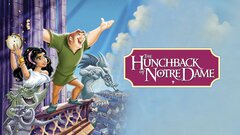 Powered by