Ed Sheeran's Acoustic Cover of 'The Fresh Prince of Bel Air' Theme Song
He may not be a West Philadelphian, born and raised, but Ed Sheeran's cover of "The Fresh Prince of Bel-Air" theme song will have even the biggest Will Smith fans tapping their feet.
The pop star was making an appearance on the radio program Capital Evening Show with Roman Kemp, when a listener called in and made the request for Sheeran to sing the intro to the classic tune. Hesitant at first, 25-year-old Sheeran picked up his guitar and launched into song.
Sheeran recently released two new songs—"Castle on the Hill" and "Shape of You."
Watch the fun clip below.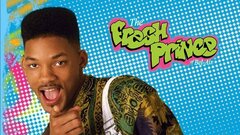 Powered by