'Law & Order: SVU' Sneak Peek: Benson Gets Back to Work After Bronx Trilogy (VIDEO)
After three episodes in the Bronx, going after BX9 — the gang went after her first, in front of her son — Captain Olivia Benson (Mariska Hargitay) is back working regular cases in the February 2 episode of Law & Order: SVU. TV Insider has an exclusive sneak peek.
Benson interviews Emma (Chelsea Yakura Kurtz), who was raped just moments after a terrible car crash, but she doesn't remember what happened. Emma's first question is about Josh; he has a concussion and a broken leg, but he'll heal. "He kept crying," Emma says. "He never cries."
Benson assures her this wasn't his fault or hers and asks what happened. "Josh told me I was raped," Emma tells her, but she doesn't remember it, attributing that to "the crash messed me up." What she does remember was that she and Josh had been by the Brooklyn Bridge and he asked her to marry him. That's when Emma notices that she doesn't have her ring. "This was supposed to be the happiness night of my life," she says. Watch the clip above for more from Benson.
In "Intersection," a car accident leads the detectives on a search for an ambulance driver assaulting his charges. Fin (Ice T) gives Detective Bruno (Kevin Kane) a tour of Manhattan SVU. That isn't a surprise, given Fin told Benson at the end of "Blood Out" that he was "really impressed" with Bruno. "This guy's driven. He's on a mission," he said. "I was thinking, now that Rollins is gone, we could use another body."
Something else we're keeping an eye out for: anything from Benson regarding Stabler (Christopher Meloni). Though the former partners got very close at the end of "Blood Out," Benson stopped anything from happening. "I want to, but I can't," she told Stabler. "I'm not ready for this."
With Rollins (Kelli Giddish) gone, will Benson talk to anyone about that? Or will she just throw herself into work like this case?
Law & Order: SVU, Thursdays, 9/8c, NBC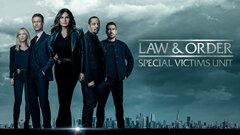 Powered by