Which Reboot Is Better: 'Night Court' or 'That '90s Show'? (POLL)
Two beloved sitcoms of the '80s and '90s returned this week: Melissa Rauch's Night Court reboot premiered January 17 on NBC with two episodes, and Netflix's That '90s Show brought the That '70s Show crew back with a full 10-episode season on January 19. Despite their different narrative premises, the reboots have a lot in common. Both combine original cast members with new ones and focus on the children of the flagship shows' characters. For those who have given the revivals a shot, we want to know which one you think really nailed it.
In Night Court, Rauch plays Abby Stone, the new judge presiding over the same bench as her late father, Harry Stone (played by the late Harry Anderson in the 1983 OG). She gets her dad's former night court colleague, attorney Dan Fielding (original star John Larroquette), to ditch his job as a processor and come back to the late-night work. He begrudgingly takes the offer and returns to his old digs, meeting a new cast of comical characters on the way.
The offenses committed by Night Court defenses are inherently laughable. There's a fake psychic, streakers, and robbers who inadvertently confess their crimes. Judge Stone's M.O. is like her dad's: look for the good in everybody and judge humanely from there.
Prosecutor Olivia (India de Beaufort) is more cutthroat (and eager to climb the ladder out of this nighttime gig), opting to get people punished quickly even if the punishment is worse than the crime. Dan begins his defense similarly; he's already given up on his clients before the proceedings even started. Abby kindly demands he try harder with each case, and he trolls her a bit in response with his tactics.
The Night Court reboot is raunchier than you'd expect from a broadcast sitcom in 2023. In a great way, its humor feels more like sitcoms of old. And viewers are already loving it — the January 17 series premiere drew in 7.1 million viewers and a rare 1.0 demo rating. The second episode, airing immediately after the first, had 6.8 million viewers and 0.9 demo rating. The last two episodes of New Amsterdam's final season aired directly after and only retained around half of that viewership (3.4 million and 2.8 million).
As for That '90s Show, the live studio audience crowd went wild when Kitty (Debra Jo Rupp), Redd (Kurtwood Smith), Eric (Topher Grace), Donna (Laura Prepon), Kelso (Ashton Kutcher), and Jackie (Mila Kunis) appeared in the pilot, with Fez (Wilmer Valderrama) and other cast OGs appearing in later episodes. The show centers around Eric and Donna's teenage daughter Leia (Callie Haverda), who, after a Fourth of July trip at grandma and grandpa's, decides she wants to spend the summer with them.
Her choice is driven by the teens in the neighborhood she quickly bonds with, including Ashley Aufderheide's Gwen, who lives in Donna's childhood home and bedroom. The girls become quick friends, and their crew feels like a copied and paste formula of the '70s Show gang. This time, Kitty and Redd's basement is full of Alanis Morissette references, D.A.R.E. tees, and stoned questioning of the merits of Donkey Kong.
Night Court feels like a fresh new take on a title we know well. That '90s Show leans heavily into sitcom and '90s nostalgia. Tell us which of 2023's sitcom reboots you prefer in the poll below.
Night Court, Tuesdays, 8/7c, NBC
That '90s Show, Season 1, Streaming Now, Netflix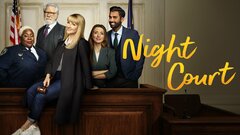 Powered by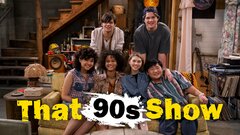 Powered by