Everything 'The Mandalorian' Fans Need to Know If They Skipped 'The Book of Boba Fett'
"Somehow, Palpatine Grogu returned."
If you didn't watch The Book of Boba Fett, the trailer for The Mandalorian's third season probably left you wondering if you'd taken some death sticks. After all, didn't Mando (Pedro Pascal) just remove his helmet and say goodbye to his adoptive son in the Season 2 finale? Yes, he did. Surprisingly, a handful of episodes in The Book of Boba Fett undid that.
You wouldn't know it from the show's title or main character, but last year's Boba Fett spinoff featured several installments mostly (or entirely) dedicated to Din and Grogu. Episode 5, "Return of The Mandalorian," saw Mando struggling with both the Darksaber and his deep sadness over letting Grogu go so he could train to become a Jedi with Luke Skywalker (Mark Hamill).
At the start of the episode, Din reunited with a few members of his Mandalorian covert, the Children of the Watch. The Armorer (Emily Swallow) gave him a brief lesson on fighting with the Darksaber. Then, Paz Vizsla (Jon Favreau) promptly challenged Din for it — if you remember, the weapon must be won in combat. Din emerged victorious. For now, the Darksaber is his… although we're betting Bo-Katan Kryze (Katee Sackhoff) might have something to say about that in Season 3. Din promptly got kicked out of his covert for committing the cardinal sin of helmet-removal, which he openly confessed to when The Armorer questioned him. "You are a Mandalorian no more," she tells him. Poor Din!
Before that scuffle, The Armorer forged Grogu an adorable set of Mandalorian chainmail armor by melting down Din's beskar spear. After getting booted from the Children of the Watch, Chapter 6 sees Mando attempt to deliver that armor to his son at Luke's school. Heartbreakingly, he never got to check in with Grogu. Ahsoka Tano (Rosario Dawson) intercepted him, and she told him that Grogu's bond with Din could complicate his future as a Jedi (attachments are a big Jedi no-no). As such, Ahsoka encouraged Din to think about what'd be best for Grogu. Realizing that seeing him would only make it harder for them both to say farewell again, Din gave her Grogu's chainmail. She later passed it on to Luke.
As that episode ended, Luke offered Grogu a choice between the Mandalorian armor and a Jedi lightsaber. Grogu's decision isn't shown on-screen. But in the following episode, everybody's favorite big-eared baby winds up on an R2-D2-piloted ship to Tatooine… where Din had gone to see Peli Motto (Amy Sedaris). Thus, it sure seems like Grogu chose "the way." Thanks to Peli, father and son reunited in The Book of Boba Fett's finale and played a crucial role in helping Boba defeat the Pyke syndicate on Tatooine.
It's not as massive of a development in comparison, but there's something else worth noting that happened in The Book of Boba Fett: Din obtained a new ship! The iconic Razor Crest got obliterated in Season 2's "The Tragedy," but now Mando has a sleek new N-1 Naboo Starfighter. He helped Peli Motto fix it up in Chapter 5, and the ship is now his. It's lacking the Razor Crest's storage space, but there's no denying it looks cool. Plus, it has a nifty little pod for Grogu!
Related
Lastly, non-Boba Fett viewers should take note that Boba Fett (Temuera Morrison) and Fennec Shand (Ming-Na Wen) have settled in on Tatooine. Boba did, indeed, take over Jabba's throne from Bib Fortuna. He now rules as daimyo (crime boss) over Mos Espa, with Fennec as his master assassin/consigliere.
If you'd rather see these developments for yourself (and you don't care about Boba Fett's main plot), you don't have to watch the whole show. The only episodes to deal with Mando and Grogu are Chapter 5, "The Return of The Mandalorian"; Chapter 6, "From the Desert Comes a Stranger"; and Chapter 7, "In the Name of Honor." Chapters 5 and 6 are mostly Mando-dedicated, while Chapter 7 pulls Din into Boba Fett's overarching story.
The Mandalorian, Season 3 Premiere, Wednesday, March 1, Disney+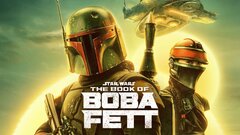 Powered by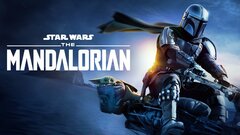 Powered by