Welcome to the '90s, Black Jackets in 'Hell's Kitchen,' Finales of 'Ghost Adventures' and 'Cribs'
That '90s Show
Times have changed, but the smoky basement remains much the same in a shiny sequel to the Fox hit That '70s Show (1998-2006), built around the daughter of Eric and Donna (Topher Grace and Laura Prepon, one of a handful of original stars whose cameos earn shrieks from the studio audience). Leia (an overly earnest Callie Haverda) opts to ditch the parents and spend the summer in Point Pleasant, Wisconsin, with her grandparents Kitty (Debra Jo Rupp) and Red (Kurtwood Smith), hanging out with a bunch of new friends who inevitably earn Red's curmudgeonly ire. The nostalgic references have been updated to Party of Five and movie rentals, but it's good to know that Eric has lost none of his nerdy reverence for Star Wars. Some things are timeless.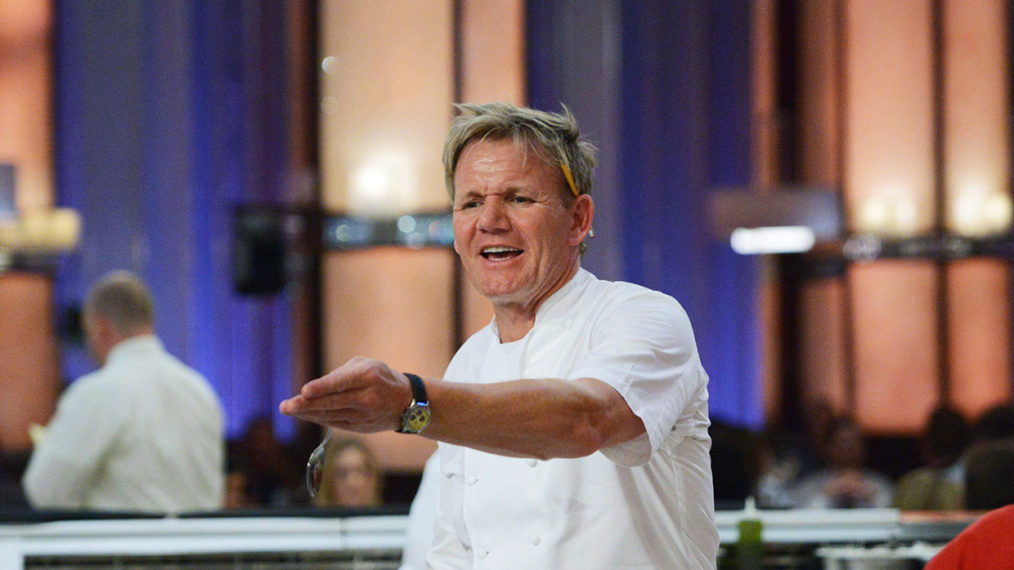 Hell's Kitchen
The field of chef-testants narrows again in the high-volume cooking competition as the final seven compete in a trio of challenges—including a tricky pork recipe—to earn one of the coveted black jackets that gain them entry to a relaxing lounge where even the volcanic Gordon Ramsay has been known to chill. The hitch: There are only five black jackets, so two players will be shown the door.
Ghost Adventures: House Calls
The spooky spinoff wraps its first season with Zak Bagans sending the team to a Pennsylvania home to investigate a "dark aggression" tormenting a large family. Turns out the gnarly spirit may be coming from the remains of a deceased father.
Cribs
The revival of the weekly peek into how the other half lives ends with an enviable trip to Italy, where Younger star Debi Mazar keeps a 15th-century villa in scenic Tuscany. The show also savors a visit to chef/author Eddie Huang (Fresh Off the Boat) to sample some high-end home cooking.
INSIDE THURSDAY TV:
Celebrity Jeopardy! (8/7c, ABC): B.J. Novak, Ted Lasso's Brendan Hunt and sports TV journalist Cari Champion compete in the season's final quarterfinal. Later, on The Chase (10/9c), Buzzy "The Stunner" Cohen takes on a team including two game-show veterans.
Walker (8/7c, The CW): Cordell (Jared Padalecki) and Cassie (Ashley Reyes) step in during a hostage crisis at a server farm, where Trey (Jeff Pierre) suspects something even more sinister lurks.
Wild at Heart (8:30/7:30c, UPtv): The family drama, which ran on Britain's ITV from 2006-12, is filmed on an African game reserve, where veterinarian Danny Trevanion (Stephen Tompkinson) moves his family to strengthen their bonds while caring for animals in the wild.
Web of Death (streaming on Hulu): From ABC News Studios, a six-part docuseries spotlights the work of amateur online detectives who track digital footprints and social media as tools to help solve bizarre murders.
The Silence (streaming on Topic): A six-part mystery series from Croatia follows a detective, a reporter and a Ukrainian expat married to a powerful politician as they link a series of murders to a conspiracy of Eastern European underage trafficking.