'Fatal Attraction': Lizzy Caplan & Joshua Jackson's Affair Sets Premiere at Paramount+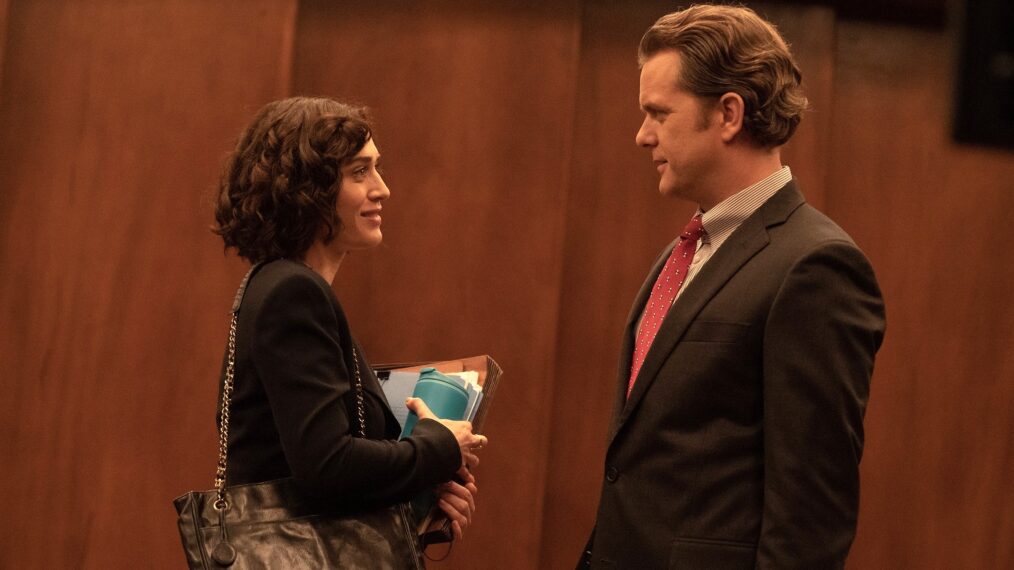 Lizzy Caplan and Joshua Jackson are not going to be ignored as they take on the lead roles in Paramount+'s reimagining of Fatal Attraction.
Gearing up for a spring premiere, the series adaptation will kick off with two episodes on Sunday, April 30, and will be followed by the remaining six installments dropping on a weekly basis. In anticipation of the show's arrival, Paramount+ unveiled several new imagery from the series featuring Caplan and Jackson.
Fatal Attraction takes a deep dive into the story behind 1987's classic psychosexual thriller starring Glenn Close and Michael Douglas. The drama explores fatal attraction and the timeless themes of marriage and infidelity through the lens of modern attitudes toward strong women, personality disorders, and coercive control. Caplan takes on the role of Alex, originated by Close in the film, a woman who becomes obsessed with her lover after a brief affair.
Not everything is as it seems. #FatalAttractionSeries premieres April 30, exclusively on #ParamountPlus pic.twitter.com/JM3f0B6BPU

— Paramount+ (@paramountplus) January 9, 2023
Joshua Jackson steps into Douglas' role as Dan, the object of Alex's obsession. In a newly-released teaser images, viewers get a peek at what this new version of the story may look like in a modern setting. But Alex's obsession isn't Dan's only problem, it's also his wife, Beth (Amanda Peet).
Loyal and loving, Beth is a mother and small business owner who has her world turned upside down when Dan's indiscretion threatens to destroy their life together. Along for the ride are Alyssa Jirrels as Dan and Beth's daughter Ellen, Toby Huss as Mike Gerard, Reno Wilson as Detective Earl Booker, Brian Goodman as Beth's best friend Arthur Tomlinson, David Meunier as professor Richard Macksey, and Dee Wallace as Emma Rauch.
Helping to bring the story to the small screen is writer, showrunner, and executive producer Alexandra Cunningham, who shares co-story credit with fellow executive producer Kevin J. Hynes. Additional executive producers include Darryl Frank and Justin Falvey for Amblin Television.
Catch the tease, above, and don't miss Fatal Attraction when the series arrives on Paramount+ this spring.
Fatal Attraction, Series Premiere, Sunday, April 30, Paramount+