Tracey Bregman Talks 40 Years as Lauren Fenmore on 'The Young and the Restless' (VIDEO)
The year was 1983 and Tracey E. Bregman was cast in a short-term role as Lauren, a friend of good girl Traci Abbott (Beth Maitland) on CBS' long-running daytime drama, The Young and the Restless.
"Lauren didn't even have a last name," says Bregman recalls to TV Insider, laughing about that fateful day. "[Executive producer] Bill Bell said that I went to exit [the scene] and I turned back and looked at Beth and he saw Lauren Fenmore, the mean girl."
The stink-eyed teen may have made her mark bullying Traci, but she eventually left her nasty side behind to become one of Genoa City's most upstanding citizens. That's why the Wednesday, January 25 episode, which marks Bregman's 40th anniversary on the soap, is devoted to her. "Lauren is given a Lifetime Achievement Award for Leadership in Fashion," Bregman details. A surprise element gets her talking about her life, leading to a colorful retrospective of her years on the daytime drama.
In addition to old storylines and fashion statements, like 1980s big hair and shoulder pads — "they were so large!"— Bregman shares memories of Lauren's romantic life, including her 17-year marriage to crafty lawyer Michael Baldwin (Christian LeBlanc).
What's made that union work? "We're not afraid to be bad, because we've been bad. We've killed people and gotten away with it," Bregman says wryly. She's definitely gotten away with 40 years as a fan favorite. "Not a bad gig," she says.
The Young and the Restless, Check Local Listings, CBS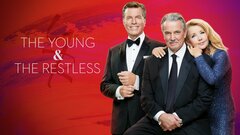 Powered by